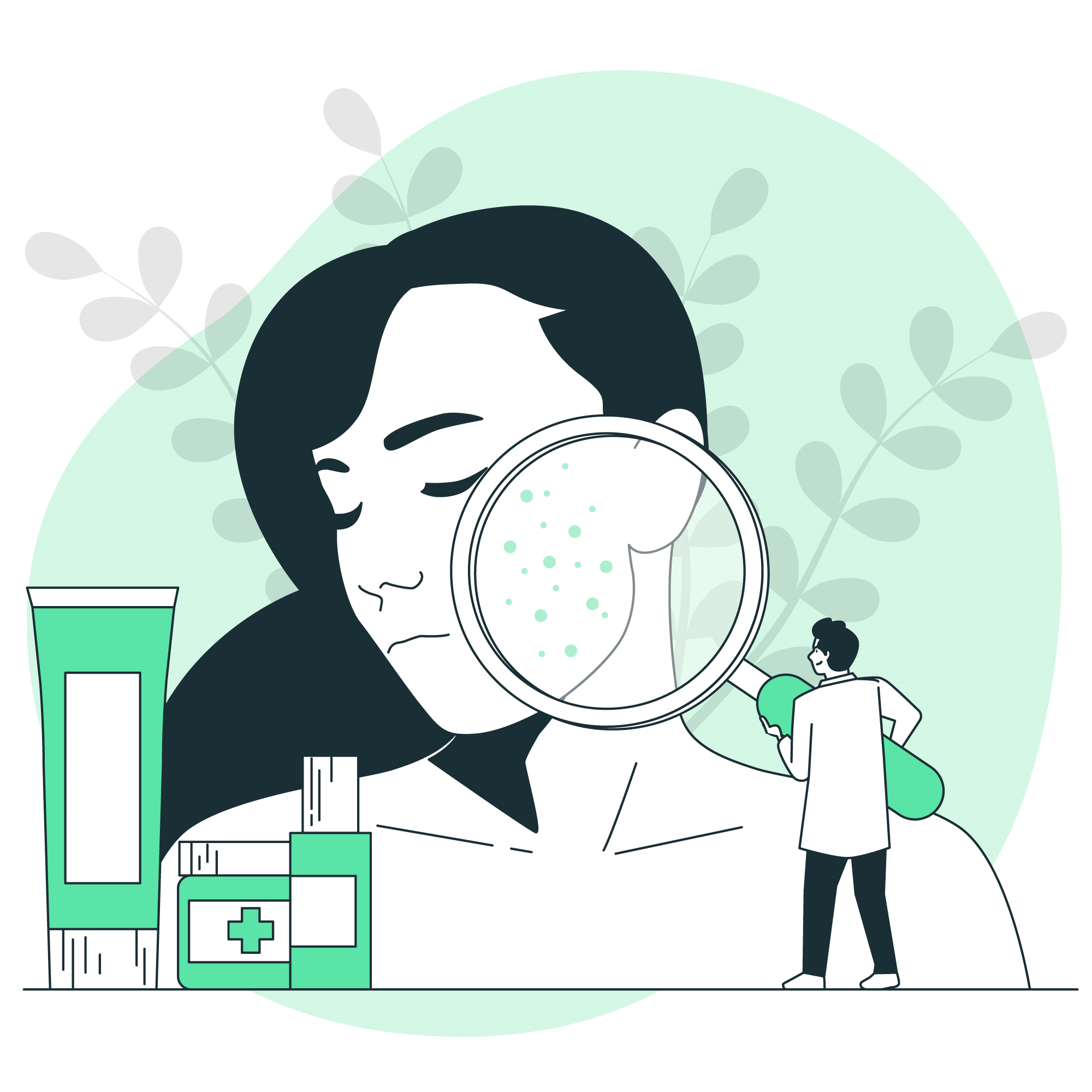 Acne Medication: Clinically Proven Results
INTRODUCTION
Acne is a form of skin disorder in which the hair follicles clog up with oil and dead skin cells. There are two types of acne including inflammatory and non-inflammatory, with the latter taking longer to treat and possibly having long-lasting effects on the skin. It happens when oil or dead skin cells clog and restrict the openings of hair follicles. Additionally, this disease leads to pimples, whiteheads, or blackheads. Teenagers are more likely to get acne, which typically affects skin that has a lot of sweat glands, such as the face, upper chest, and back. However, the medications used to treat acne are referred to as acne medications. Such medication includes both prescription and over-the-counter drugs.
TYPES OF ACNE?
INFLAMMATORY ACNE: Inflammatory acne is a skin condition that causes red, swollen, and sore bumps. These pimples contain pus, dead skin cells, and excess oil. They're common on your face, back, chest and shoulders. Inflammatory acne is very common and affects all ages, races, and genders. most common in teenagers, but it also affects many adults. Inflammatory acne begins when pores or hair follicles get clogged with dead skin cells, oil, and sebum. Types of inflammatory acne blemishes include pustules, nodules, and cysts.
NON-INFLAMMATORY ACNE: In non-inflammatory acne, blackheads and whiteheads are present. Normally, these do not result in swelling. Additionally, they react fairly well to over-the-counter (OTC) medications. Salicylic acid is frequently advertised as a treatment for acne in general, however, it typically only works on noninflammatory acne. It naturally removes dead skin cells that might cause blackheads and whiteheads by exfoliating the skin.
MEDICATION TYPE
PRESCRIPTION MEDICINES: Prescription medicine or prescription drug is a pharmaceutical drug that requires a medical prescription to be dispensed. It is one that can only be given to a patient under the written direction of a licensed healthcare provider.
OVER-THE-COUNTER DRUGS: Over-the-counter medicine or OTC are nonprescription medicine. It refers to a medicine that the user can buy without a prescription.A number of over-the-counter (OTC) acne treatment medicines are available to treat mild to moderate acne or periodic breakouts. Hence, proliferation of over-the-counter (OTC) acne products for the treatment of mild to moderate acne or occasionalbreakouts.
Source: Next Move Strategy Consulting
Key market players operating in the acne medication market include Bausch Health Companies Inc., Johnson & Johnson, Galderma, L'oreal, Glaxosmith, Procter & Gamble (P&G), Colgate-Palmolive Company, Teva Pharmaceuticals, Pfizer Inc., Beiersdorf AG, and others.
The North American region comprises the U.S., Canada, and Mexico and holds the largest market share of acne medication market, which is accounted for48.0%, owing to the factors such as unhealthy lifestyles including a diet of urban population that leads to the prevalence of acne in this region. According to the American Academy of Dermatology (AAD), around 50 million people suffered from acne in the USA in 2021. Europecomes second with a market share of 24.94% due to the increasing awareness and easy accessibility of acne medication by the common public owing to the well-established healthcare infrastructure. In addition,advancements in acne medication and rigorous R&D activities by companies in Europe such as Almirall SA, Galderma SA, and GlaxoSmithKline Plc (GSK) further propel the market growth. Moreover, Asia Pacific shares17.02% of the global acne medication market andincreasing demand for acne therapeutics, increase in number of product launches, and upsurge in healthcare expenditure along with the growth in awareness associated with the new therapeutics that can replace conventional acne treatment.