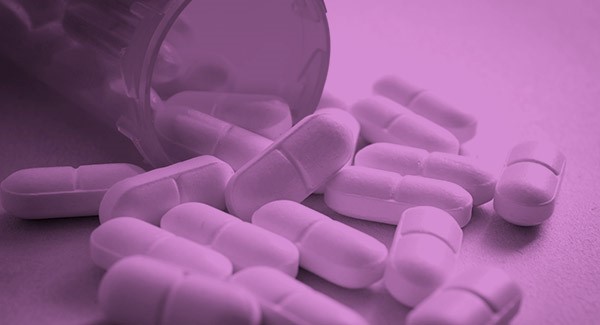 Acquisitions and Approvals: Current Trends in the Analgesics Industry
Introduction
The Analgesics Industry is one of the important industries in the pharmaceutical world. Analgesics deal with the production and distribution of medicines that can be used to alleviate pain. This industry is booming due to the rising pain-related issues and the increasing focus of pharmaceutical companies on the development of analgesics. The industry is likely to grow as the number of clinical trials of therapeutic drugs has recently increased. Furthermore, government and private funding for the development of pharmaceutical products coupled with R&D activities for advancing analgesics have also contributed to the growth of the industry.
Leading Players in Analgesics Market
The analgesics market is highly competitive with the presence of a huge number of companies. To better understand the competitive landscape, below are some of the leading players in the analgesics market. While the competition in the market has intensified, companies are doing their best to take the lead position in the global market.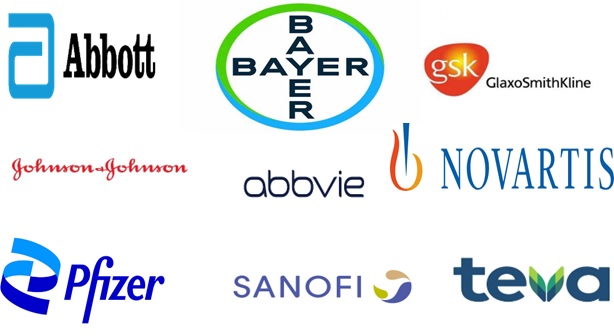 Trends in the Industry
Acquisition of companies for the development of analgesics
The analgesics industry is booming rapidly due to rising pain-related issues. Leading analgesic drug manufacturers are acquiring smaller companies to gain a competitive advantage and strengthen their market position. These acquisitions have helped companies expand geographically and gain a specialized expertise in the development of new products. Pfizer's acquisition of Bio Haven Holdings for USD 11 billion in October 2022 has been the most discussed topic in the analgesics Industry. Through this latest acquisition, Pfizer had added breakthrough calcitonin gene-related peptide (CGRP) portfolio, including NURTEC ODT (rimegepant).
Also, The WIRB-Copernicus Group's (WCG) Clinical Services Division in April 2019 acquired Analgesic Solutions LLC, a global leader in developing new pain treatments. This acquisition aimed to facilitate and optimize the clinical trials of several analgesic drugs. Moreover, it focused on increasing assay sensitivity in clinical trials through consulting, innovative tools, data science, technology, and specialized training. Moreover, in September 2018, Aurobindo Pharma acquired the U.S. business unit of Sandoz, a division of Novartis, for USD 900 million. This acquisition helped Aurobindo Pharma expand its product portfolio in the analgesics industry. It also provided an access to three drug manufacturing facilities of Sandoz, thus increasing its analgesics production capacity.
Approval of new painkillers
Several companies in the analgesics industry are increasingly focusing on getting approval for their products by the registered health organizations as a strategy for growth. Leading analgesic drug manufacturers are putting their products on clinical trials to get approvals and secure their market position. For instance, in June 2022, the United States Food and Drug Administration (US-FDA) approved AbbVie's Skyrizi (risankizumab-rzaa). It was the first interleukin-23 (IL-23) inhibitor that received approval to treat adults suffering from Crohn's disease (CD). Also, in September 2021, Novartis announced that the FDA granted the fast-track designation of LNA043 for treating knee osteoarthritis. LNA043 was developed as a potential first-in-class modifying treatment for osteoarthritis (OA).
Also, in February 2020, the FDA approved GSK's Voltaren for over-the-counter use in the U.S. This product was launched to temporarily relieve arthritis pain in adults' hands, wrists, elbows, feet, ankles, or knees. Voltaren Arthritis Pain became the first nonsteroidal anti-inflammatory (NSAID) topical gel for arthritis pain available in the U.S.
Conclusion
It can be concluded that the analgesics industry is expected to grow rapidly in the near future, owing to the increasing demand for painkillers. The analgesics market is highly competitive, with several companies adopting strategies such as approval and acquisitions to maintain their dominance in the market. Adopting new technologies for producing analgesics would create opportunities for the market players in the future.
About the Author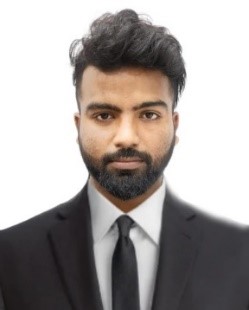 Kaushik Baul is a highly skilled and experienced researcher, with a passion for conducting thorough and accurate research. As a researcher, he is responsible for gathering, analysing, and interpreting data, and helping his clients to deal with complex business challenges. With a bachelor's degree in science, he has a strong foundation in data analysis and synthesizing relevant information to support a wide range of projects. He is an avid reader and has a love for travelling and playing cricket. The author can be reached at kaushik.baul@nextmsc.com
Share this post?