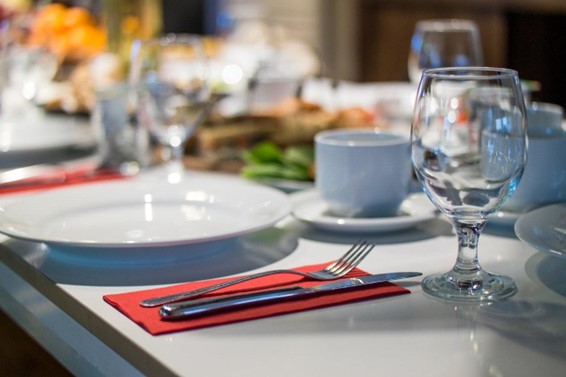 Effective Digital Marketing Strategies for Restaurants
Restaurants went through a rough couple of years. The pandemic threw a wrench in the plans for many service-based businesses. To stay afloat, most restaurant owners had to get creative and find new ways to attract customers. However, now that the dust has settled, businesses in the hospitality industry are facing new challenges amid the looming recession. To help you attract more customers for your business, we will cover 6 effective digital marketing strategies for restaurants. We will also examine recent trends in online advertising and how they apply to the hospitality industry. One of the best ways to ensure success for your business is knowing how to reach your audience. Here's how to stand out from the competition and grow your customer base.
Recent Trends for the Restaurant and Hospitality Industry
Customers have become used to ordering online, and we don't expect to see this trend go away anytime soon. With the easing of lockdown restrictions, many are eager to visit restaurants in person. However, some customers will be interested in ordering food from your restaurant to be delivered. Therefore, we suggest you look into implementing multiple deliveries or pickup options. That will let you serve remote customers who aren't necessarily in your immediate area.
Furthermore, if you decide to service a wider area, remember to calibrate your marketing to appeal to those customers.
Another trend we have seen is the popularity of mid-week dining and drinking. These habits initially rose during the pandemic. People were locked-in at home, so most customers didn't care what day of the week it was for fine dining. This trend can allow you to space out the events you are hosting without cramming everything into the weekend. There was also an increased demand for alcohol and a rise in mid-week drinking. You can appeal to those customers by diversifying your beverage selection and hosting more cocktail happy hours.
The Importance of Digital Marketing Strategies for Restaurants
While traditional marketing still has some benefits, online advertising is the best way to reach modern audiences. Of course, specific cases and differences will be based on which industry a business is in. However, out of all the industries that benefit from digital marketing, there are many benefits for restaurants. When you consider how and when customers make purchase decisions – choosing where to eat often happens in the spur of the moment. Many people will grab their phones and quickly search to see what's available before deciding where to eat. Therefore, digital marketing can expose your restaurant to many new customers.
6 Effective Digital Marketing Strategies for Restaurants
Optimize Your Website
Let's face it, regardless of what kind of marketing campaign you run. Your website is where you will converge leads and take orders from customers. Visitors might get frustrated and leave if your website is slow and challenging to navigate. We suggest redesigning your site to make it functional and easy to use. Follow SEO guidelines and remember to optimize for mobile devices. We have seen an increase in online shopping, particularly for customers ordering food. Ensuring your website is mobile-friendly will open your business to a larger volume of online orders.
Connect with Local Customers
Most restaurants and businesses in the hospitality industry rely on local customers. Therefore, you should research your target audience and know who you are trying to attract. We realize that marketing research is beyond the capabilities of most business owners, so you can consider hiring business consulting and research experts to help you create a profile for your ideal customer.
Other essential strategies to connect with local customers include setting up a GMB profile and leveraging local SEO. A Google Business Profile is critical for any business that relies on local customers since a business profile can help you get on Google's map pack. Implementing local SEO techniques can help your website appear on more searches, improving organic traffic from users in your area.
Boost Your Social Media Presence
Social networks have become the most important avenue for online advertising. However, when you learn the ropes, you can achieve excellent results without spending a fortune on marketing. Content marketing has become the most effective strategy to engage an online audience and reach more users.
Embrace the Power of Influencer Marketing
While discussing social media marketing, we should mention influencers as the best way to expand your reach. Influencers can benefit any business; however, they are essential for service-based industries. Users can easily look up product specifications and reviews, but most users rely on recommendations and word of mouth when it comes to services. That makes influencers the perfect way to promote your restaurant and showcase your offer to an interested audience. Nowadays, you can find micro-influencers for practically any niche, and we suggest looking for someone with a significant overlap with your target demographic.
Implement Automatization
Small business owners sometimes mistakenly believe that automatization is reserved only for large companies with thousands of customers. However, even small businesses such as restaurants can use AI to help drive the customer experience and optimize everyday operations. Software automation tools are perfect for email marketing, and you can use them to generate templates and send messages to users on your list of subscribers.
Monitor and Respond to Reviews
Users who are indecisive about where they want to eat will often look up reviews for new restaurants. Customers might hesitate to visit if your restaurant lacks good reviews. Keep track of what users write about your business, and take the time to respond to reviews. Handling negative reviews is critical since it shows your commitment to customer satisfaction and willingness to improve.
The Bottom Line
Running a successful restaurant is all about keeping your customers happy. However, before you get to that stage, you must first find a way to inform customers about your restaurant and entice them to visit. To help you achieve that, we've gone through 6 effective digital marketing strategies for restaurants that are easy to implement. Now it's up to you to develop a comprehensive marketing strategy that reflects your restaurant's charm and appeals to customers.
Share this post?