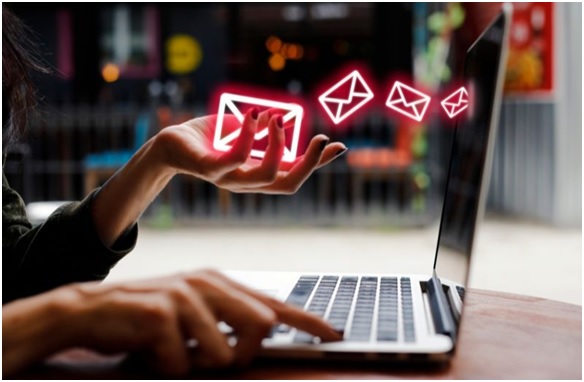 How Gift Card Providers are Revolutionizing to Meet Consumer Demands?
Introduction
The concept of gift-giving is not restricted to giving a physical gift anymore. It has expanded with the rise of e-commerce and mobile payment options, and led to the emergence of digital gift cards or e-gift cards. These cards provide a convenient and flexible way to make purchases and have revolutionized how people think about giving gifts. In recent years, gift card providers have been working hard to keep up with consumer demands and offer new and innovative ways to use gift cards.
However, the gift card industry is still facing some challenges. Here are the main challenges faced by the gift card industry:
Fraudulent Activities: Gift card fraud is a significant problem in the industry, with fraudsters exploiting vulnerabilities in the system to steal card numbers, create counterfeit cards, and make unauthorized transactions. Fraudulent activities can take many forms, such as bulk buying, card cloning, and account takeovers.
Expired and Unused Cards: Another challenge for the gift card industry is the issue of expired and unused cards, which can lead to loss of revenue and dissatisfied customers. Sometimes, gift cards are never redeemed, or consumers forget they have them. This leads to unused balances that remain on the card.
Competition from Digital Payments: The rise of digital payment options like mobile wallets and digital currencies is giving tough competition for the gift card industry. Consumers are increasingly opting for digital payment options over traditional gift cards, which can impact the revenue of the gift card industry.
Environmental Impact: The gift card industry has been criticized for its environmental impact, particularly due to the use of plastic cards that contribute to the plastic waste problem. The production and disposal of physical gift cards impact the environment, which is a challenge that providers are looking to solve.
Innovations by Gift Cards Providers to Mitigate These Challenges
Gift card providers are constantly innovating to stay competitive and provide new and improved services to customers. Here are some of the recent innovations by gift card providers:
Digital Gift Cards: Digital gift cards have become increasingly popular in recent years, offering several advantages over traditional physical gift cards. For example, they can be delivered instantly via email or text message, making them more convenient for both the giver and the recipient. They can also be customized with personal messages and designs, which helps make them feel more thoughtful and personalized. Digital gift cards are also more environmentally friendly, as they do not require physical materials to produce or transport.
For example, in April 2021, InComm Payments, a leading global payments technology company, unveiled the launch of its full-service gift card mall, TheGiftCardShop.com. The new website offers consumers a one-stop online shop, where they can choose from a huge variety of gift cards and send gifts directly to friends and family via email. The user-friendly website will offer digital gift cards from more than 100 brands, including cards from network brands (Visa, Mastercard, and American Express) and cards from well-known retailers, restaurants, entertainment, apparel, home goods, sports, and travel brands, including multi-store gift cards.
Personalization: Gift card providers are now offering more options for personalization, such as uploading photos or including messages. This helps make gift cards feel more personal and thoughtful, which can lead to increased customer satisfaction. Some providers also offer personalized packaging options, such as gift boxes or envelopes, to make the gift card feel more like a physical gift.
For example, in April 2022, Apple launched its single gift card with options in European countries, including the United Kingdom, Germany, France, Spain, Italy, the Netherlands, and others. Apple formerly offered two different gift cards: iTunes cards, which can be used to make purchases from the App Store, iTunes Store, and iCloud storage, and Apple Store gift cards, which can be used to make purchases from both Apple's online and offline retail shops.
Mobile Wallet Integration: Some gift card providers integrate their gift cards with mobile wallet apps, such as Apple Wallet and Google Pay. This allows customers to store and manage their gift cards alongside their other payment methods, making it more convenient to use them. Customers can also easily check their gift card balance and transaction history.
For example, in March 2021, Blackhawk Network powers payments technology that allows retailers to sell a variety of digital gift cards (eGifts) to customers shopping in stores. Consumers can buy eGifts in the store by using their mobile wallet to scan a QR code on a Gift Card Mall rack or additional signs posted throughout the store.
Enhanced Security: Some gift card providers have implemented enhanced security features, such as PIN codes and two-factor authentication, to combat fraud. This helps protect both, the issuer and the consumer, from fraudulent activity. Some providers also use blockchain technology to make gift card transactions more secure and transparent.
For example, Blackhawk Network's security team is dedicated to minimizing fraud to secure consumers and partners. It plans to collaborate with other parties who are actively prioritizing addressing and defending against fraud. It also participated in innovating its defensive strategies. After extensive research, Blackhawk Network picked Arkose Labs to help with its global fraud defense requirements. As a result, automated and human-driven fraud immediately decreased without negative effects on the company's high customer throughput.
Partnership and Collaboration: Gift card providers are partnering with other companies to offer more options and services to customers. For example, some gift card providers are partnering with food delivery services, ride-sharing apps, and other e-commerce platforms to offer gift cards that can be used for those services. This helps make gift cards more versatile and appealing than before to a wider range of customers.
For example, in collaboration with Amazon, Apple is offering App Store gift cards in India. The new gift cards are available in denominations ranging from Rs. 200 to Rs. 5,000. With these cards, cardholders are eligible to buy books and audiobooks from Apple Books, apps from the App Store, games from Apple Arcade, and subscriptions to Apple Music and Apple TV+.
Paperplane partnered with an international airline in France Air France to offer gift card service. This service allows customers to buy a trip for their loved ones. Air France's full network and its SkyTeam partners are covered by the Paperplane gift card service. The gift card can also be used to take advantage of extra services like an À la Carte Menu or extra baggage.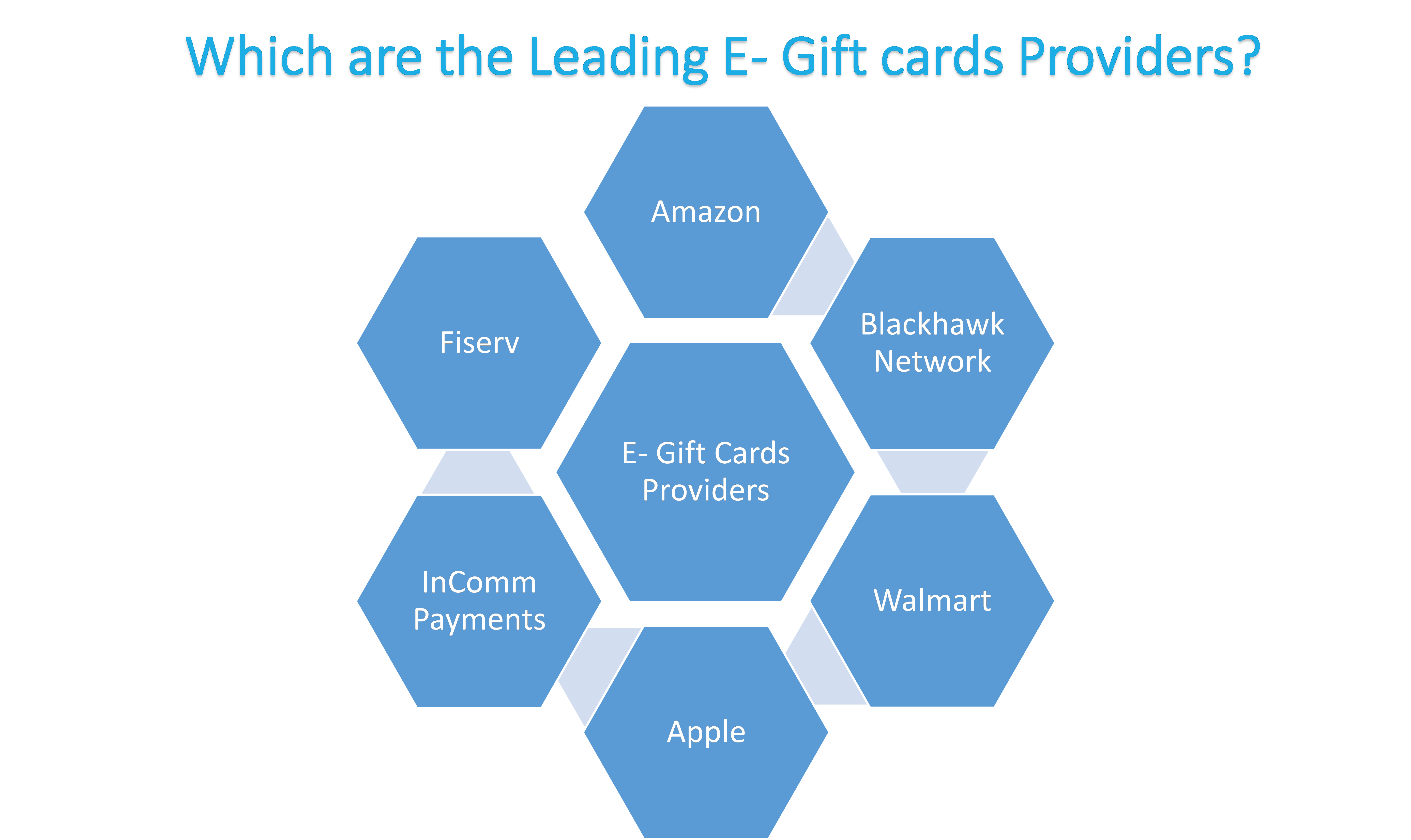 Several gift card providers offer a wide range of products from various retailers and brands. Some of the most trending gift card companies include Amazon, Apple, Walmart, Incomm Payments, Fiserv, Blackhawk Network, and others.
These gift card merchants are indulging in various market strategies to expand their businesses. For instance, in October 2022, Blackhawk Network unveiled the Ultimate Gift Card for Everyone. It provides consumers with a gift card that can be used to make purchases across the highest number of brands available in one card in the Australian market. The Ultimate Gift Card for Everyone can be purchased as a digital gift card with 64 brands across sports, fashion, travel, food, experiences, gaming, and wellness retailers.
Conclusion
Gift card providers have made great strides in revolutionizing their services to cater to the constantly evolving needs of consumers. As the world moves towards digitalization and e-commerce, gift card providers have successfully adapted to offer personalized and convenient solutions to their clients. These providers have introduced flexible options such as e-gift cards and integration with mobile wallets while enhancing security and providing customization options to improve the gifting experience for both the giver and receiver. As technology advances, gift card providers are expected to continue their innovation, pushing boundaries to meet the ever-growing expectations of consumers.
About the Author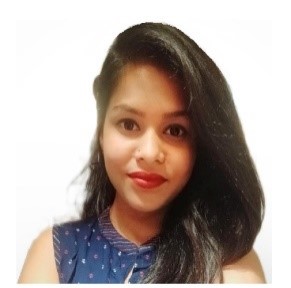 Sunanda Ghosh is a researcher with more than 3 years of experience. She has a passion for understanding consumer behavior and market trends, and uses her skills in innovative ways to gather and analyze data. Throughout her career, she has worked with a diverse range of global clients across various industries including technology, semiconductor, and energy. She is dedicated to providing valuable insights that can help shape a company's direction and drive success. The author can be reached at sunanda.ghosh@nextmsc.com
Share this post?