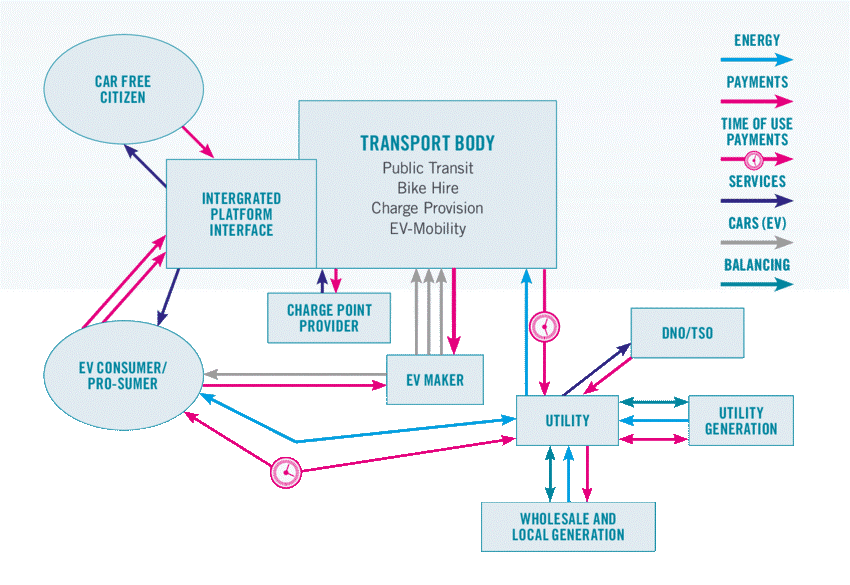 Analysis/Research/Study Of E-Mobility Services Market
E-MOBILITY SERVICES: Aninnovative mobility concept that combines mobility as a service (MaaS), electric mobility systems (EMS), and shared electric mobility services
WITH ADVANCEMENTS IN ELECTRIC VEHICLES, E-MOBILITY SERVICES ARE ALSO CREATING REMARKABLE EMPLOYMENT OPPORTUNITIES
In September 2021, the government of South Korea passed a bill aiming carbon-neutrality by 2050, as well as a large zero-emission transport budget for 2022. The National Assembly accelerated targets for carbon reduction and are expectedto spend USD 10.3 Billion in 2022 on e-mobility.!
E-MOBILITY SERVICES MARKET SIZE
According to a market report from Next Move Strategy Consulting, value of thee-mobility services market was around USD 3301 million in 2021, and is expected to reachUSD65814.85million by 2030, registering a CAGR of 35.66%.
Asia-Pacific is the leading region in the market, with USD 1241.33 million in 2021, and anticipated to reach USD24943.83million by 2030 at a CAGR of 35.77%. However, North Americais expected towitness the most rapid growth with a CAGR of 34.45% and an expected market value of USD18099.08million in 2030.
Mexico isthe biggest market in North American. Growth of this regionis influenced by factors such as increase in smart city initiatives, growth in adoption of on-demand mobility services, need to reduce CO2 emissions, improved 4G/5G infrastructure, and penetration of smartphones. Electric vehicle charging stations can be installed at shopping malls, residential buildings, theater parks, convention centers, complexes, and other facilities.
About 10 solar panels can offer enough electricity for powering an electric vehicle for driving about 21,000 km each yearRapidly advancing solar panel designs and innovations have encouraged companies to start developing solar-powered charging stations, allowing the transportation sector to decrease its dependence on fossil fuels. Participation of the government of U.S. and vehicle manufacturers in adhering to zero-emission standards considerably contributes toward reductionin thecarbon emission gap.
E-MOBILITY SERVICES MARKET - BY SERVICE TYPE
Thefourmain types of e-mobility services include two-wheeler sharing, ride-hailing, carsharing, and car rental. Customers choose these services according to the requirements. The two-wheeler segment dominates the e-mobility services market by 35.10% market share followed by the car-sharing segment that captures 28.10% of the market.
Two-wheeler sharing is a transport service in which scooters or convectional bikes are made available for shared use to individuals on a short-term basis at low prices. Two-wheeler sharing provides local customers and tourists with an easy, low-cost, efficient means of transportation around cities. Factors such as rise in venture capital investments and increase in inclusion of e-bikes in the sharing fleet are expected to drive the market growth.
Ride-hailing is a trending way of transportation in which a customer hires a personal driver to take them to a specified destination. Rise in development in smartphones and information technology has brought a considerable change in the travel industry and transportation. Ride-hailing services require three parties for their operation, which include driver, passenger, and service providers.
Rise in popularity of car-sharing as an affordable & convenient solution to commute over short distances propels the market growth. These services allow passengers to pay according to their usage based on the distance travelled and fuel cost. Car-sharing services reduce car ownership, travel cost, and congestion. Growth in population in countries such as China and India have resulted in overcrowding of transit facilities and rise in pollution levels.
Car rental agencies rent automobiles for a short period at a certain cost. This service is often organized with many local branches, whichare generally located near airports or busy areas in acity and are complemented by a website to allow online reservations. Growth in pollution levels along with rise inpopulation, the e-mobility services industry has experienced a drastic transformation, becoming one of the most prominent industries in fleet transportation.
Drivers of E-Mobility Services Market
Growth of the e-mobility services market is influenced by factors such as increase in smart city initiatives, growth in adoption of on-demand mobility services, need to reduce CO2 emissions, improved 4G/5G infrastructure, and adoption of smartphones. In addition, factors such as increase in demand for fuel-efficient, high-performance & low-emission vehicles, and stringent government rules ®ulations toward lowering carbon emissions drive growth of the e-mobility services market.
Moreover, government initiatives to develop EV infrastructure along with rise in adoption of shared mobility services is expected to drive growth of the e-mobility services.
Opportunitiesin E-Mobility Services Market
The term "Carbon-neutral" refers to the practices to produce a net-zero amount of carbon dioxide. Most countries in the world have agreed to attain carbon neutrality by 2050. European Union, the UK, Japan, the Republic of Korea, and more than 110 countries have done the same and China had pledged to attain it before 2060. Almost all leading automakers have already pledged to become carbon neutral in the future. In February 2021, Ford Motors announced that its European division is expected to phase out of fossil fuel-powered vehicle production, and by 2026, it will only offer electric and plug-in hybrid electric vehicles. Therefore, automakers have focused on rapid electrification, which is expected to create ample growth opportunities for the e-mobility services market in the upcoming years.
Major Players in E-Mobility Services Market
The e-mobilityservices market is highly competitive, with more than 200service providers worldwide. Leading players are strengthening their positions by using a variety of tactics, including new product releases, partnerships, collaborations, acquisitions, and business expansion.
Next Move Strategy Consulting recognizes at least five biggest players in the market with their market share: Main companies include Enterprise Holdings Inc (21.30%), Uber Technologies Inc (11.56%), Bird Rides Inc (5.67%), Cityscoot SAS (1.94%) and Grab Holdings Inc (1.36%).
RECENT ADVANCEMENTS
In August 2022, Enel X Way partnered with E-GAP. This partnership was done to offer charging of electric vehicles in major Italian tourist destinations such as Argentario, Santa Margherita Ligure, and surrounding areas.

In July 2022, Communauto launched one-way FLEX carsharing service in Hamilton. With the addition of FLEX service, Communauto provided a total of 60 carshare vehicles for members in Hamilton, of which 25 vehicles were selected for one-way FLEX vehicles.

In June 2022, Uber launched a new UberX Share service to share rides. Riders who select UberX Share arebe matched with other co-riders who areheaded in the same direction.

In December 2021, Shell launched its first electric vehicle (EV) charging hub in the UK. It provides customers with access to a public charging network of nearly 8,000 EV charging points that include rapid and ultra-rapid shell recharge points on shell forecourts.

In June 2021, Cabify launched 'CabifyGo!,' a multimodal subscription service in Spain. This subscription service comes with several mobility offerings such as ride-hailing services, electric micromobility subsidiary MOVO, bike subscription service Bive, and courier services.
ABOUT THE AUTHOR
Kaushik Baul has an interdisciplinary automotive background in electric vehicles.He is a secondary researchassociate for Next Move Strategy Consultancy, also covering markets forADAS and Autonomous Vehicles. The author can be reach at kaushik.baul@nextmsc.com
Share this post?