The Global Anesthesia CO2 Absorbent Market size is estimated to be USD 61.2 million in 2019 and is predicted to reach USD 144.2 million by 2030 with a CAGR of 8.1% from 2020-2030. During administration of general anesthesia, the gases exhaled by the patient, which contain carbon dioxide are passed through the anesthetic machine. The carbon dioxide exhaled must be absorbed before the gas is made breathable again. Anesthesia CO2 absorbents are medical grade chemicals that are used to remove carbon dioxide from breathing gases and help inhibit CO2 retention and prevent carbon dioxide poisoning.
Anesthesiologists are increasingly working in a complex technological environment, where they have to rely on sophisticated devices to provide safe and appropriate care to the patients. Technological advancements have played an integral role in development of these sophisticated devices. The introduction of newer technologically advanced products has helped in robust growth of anesthesia practice which almost equals the pace of these technical innovations. Moreover, recent studies being conducted to understand the drawbacks with chemical CO2 absorbers and develop alternatives to address these safety issues have opened new avenues for the players in this market.
Market Dynamics and Trends
Trends have shown that there has been an increasing number of people suffering from chronic diseases which include neurological conditions, respiratory disorders, cardiac arrest and diabetes. Increasing incidences of such chronic diseases are expected to increase demand for surgeries. With rising volume of surgeries, required anesthesia is anticipated to rise, thereby propelling market growth. Furthermore, growing number of hospitals and ambulatory surgery centers, increasing geriatric population, government initiatives for improving healthcare infrastructure, are some additional factors that drive the growth of the Anesthesia CO2 Absorbent Market. However, adverse effects with the chemical CO2 absorbents could have a negative impact on its adoption rate.
Manufacturers in this industry are continuously focusing on prevention of fatal compound formation and thereby enhancing the absorption rate during the surgical process. Companies are highly investing in the field of research and new product development in order to maintain a competitive position in the market. Companies such as Micropore, GE Healthcare and many others are conducting clinical trials with a focus of innovation in the anesthesia CO2 absorbent industry. There are very few companies that have patent rights and dominate this market. However, the competition in the market is expected to rise as the patent expiries may trigger entry of new participants, which would eventually affect the revenues of the major players.
Market Segmentations and Scope of the Study:
The global Anesthesia CO2 Absorbent Market share is analyzed on the basis of product, application, end users and geography. On the basis of product, the Anesthesia CO2 Absorbent Market is segmented into soda lime, medisorb, dragersorb, amsorb, litholyme, and other products. The application segment covers the for medical and other applications. The end user segment is further segmented into hospitals and clinics, ambulatory surgery centers and other end users. The geographical segmentation covers North America, Europe, Asia Pacific, Latin America and the Middle East and Africa.
Competitive Landscape
Comprehensive competitive analysis and profiles of major market players such as GE Healthcare, Drager Medical GmbH, Armstrong Medical, Smiths Medical, CareFusion, Micropore. Inc., Allied Healthcare, Molecular, and Intersurgical is also provided in this report.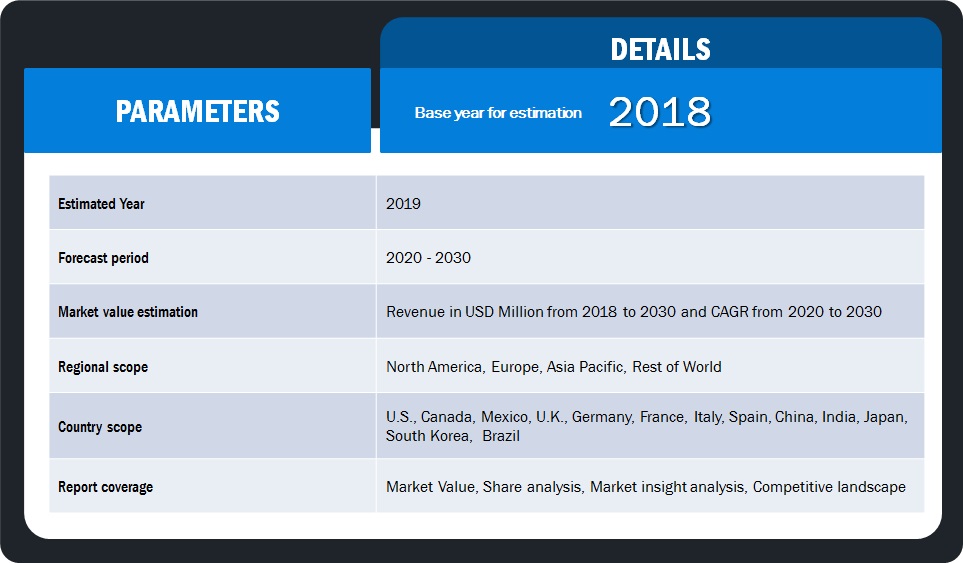 KEY MARKET SEGMENTS:
Global Anesthesia CO2 Absorbent Market – By Product

Soda Lime
Medisorb
Dragersorb
Amsorb
Litholyme
Others

Global Anesthesia CO2 Absorbent Market – By Application
Global Anesthesia CO2 Absorbent Market – By End User

Hospitals and Clinics
Ambulatory Surgery Centres
Other End Users

Global Anesthesia CO2 Absorbent Market – By Geography

North America
Europe

Germany
France
UK
Rest of Europe

Asia-Pacific

Japan
China
India
Rest of APAC

ROW

Latin America
Middle East
Africa