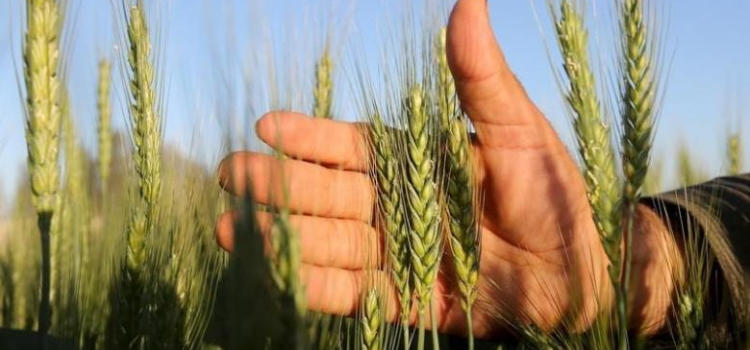 Crop Insurance: Mitigating Risk in an Unpredictable Industry
Introduction
Agriculture is the most significant industry in many developing nations, and climate shocks have a direct impact on it. These shocks not only put the stability and security of the world's food supply in jeopardy, but also destroy livelihoods, disrupt business models, and even threaten macroeconomic stability. Recent years have seen a major increase in corruption issues as a result of climatic shocks that have also increased budget volatility.
Crop insurance can be a remedy for many economic illnesses. It reduces budget volatility of agriculture expenditures by transferring climate risk to the private sector, expands fiscal space during shock years, and boosts the growth of the agricultural sector, which can unlock the potential for job creation. The potential for financial fraud and corruption may be reduced as well.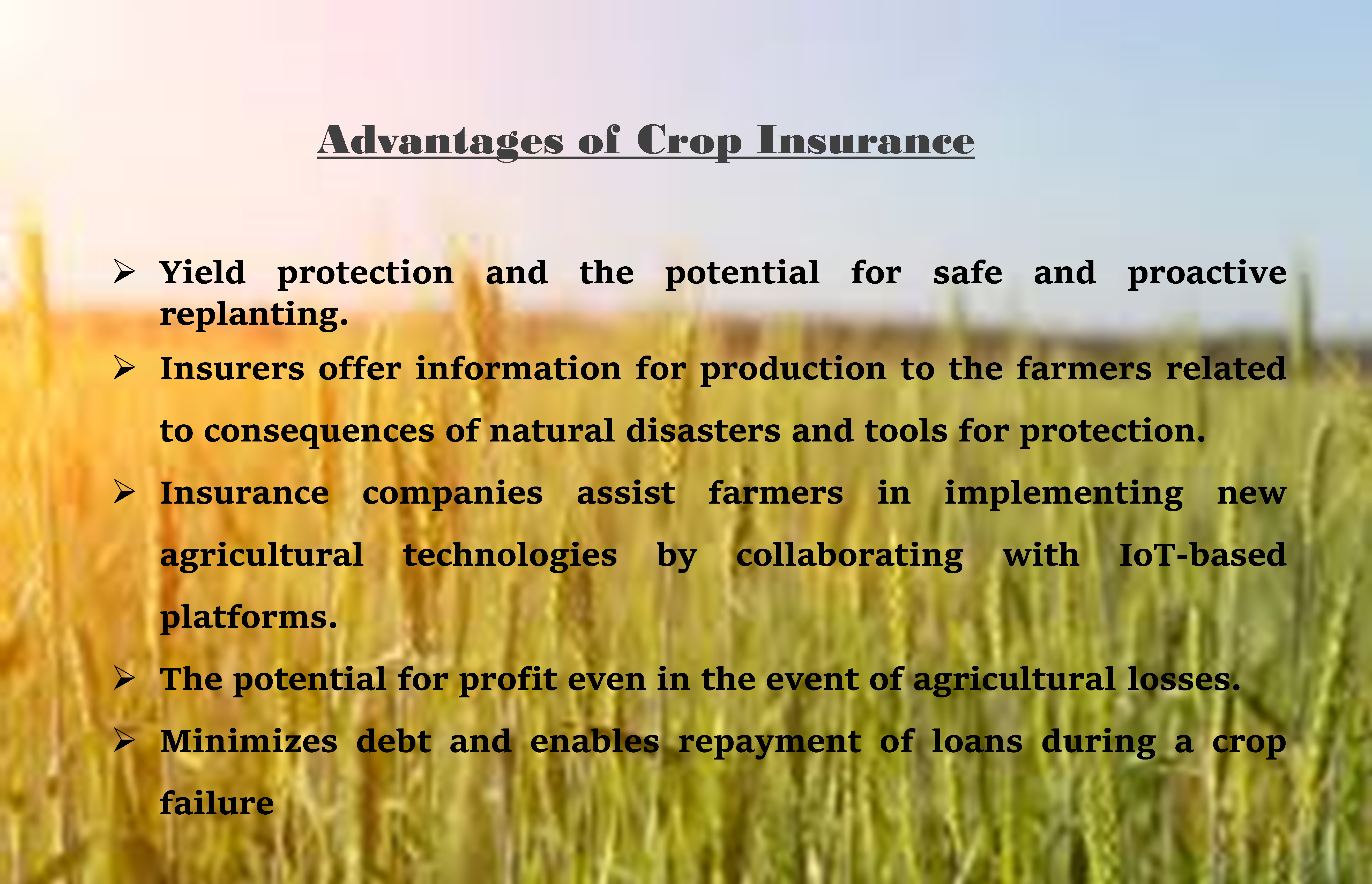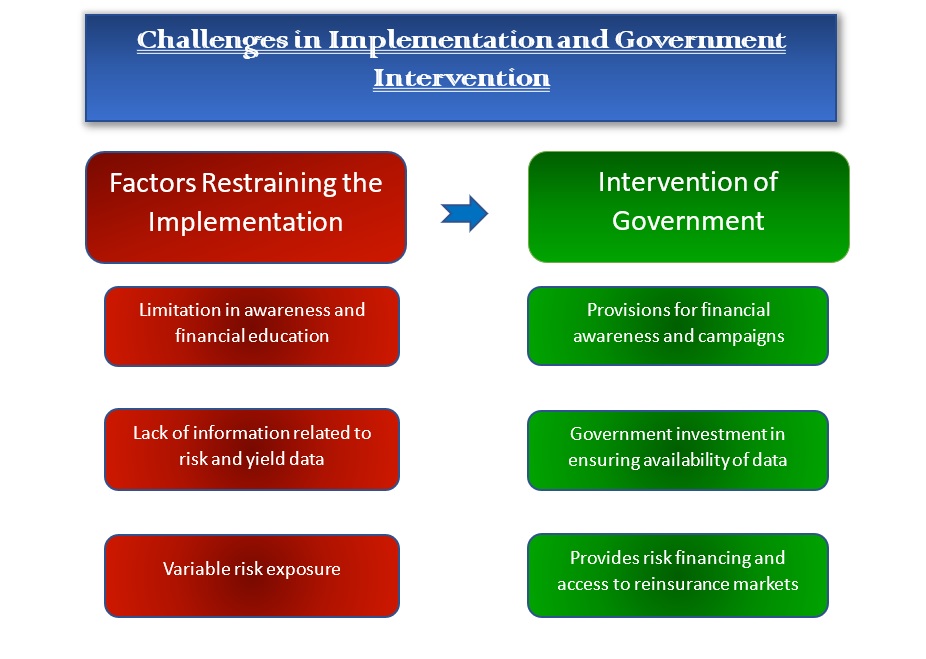 Advancement in Technology Helps to Secure the Livelihoods of the Farmers

Agriculture 4.0 is bringing about a transformation in a field that was formerly regarded as one of the riskiest for insurance due to its unpredictability and conventional farming methods. Precision agriculture and digital technology are two examples of contemporary approaches that can improve agricultural predictability, profitability, and sustainability. With agriculture technology, farmers all across the world today have less uncertainty as they can measure, monitor, and manage every aspect of farming.
Rapid climate change emphasizes agriculture's inherent instability. It makes sense that the vast majority of farmers have no access to reliable crop insurance. There is potential for digital agriculture to have a significant impact in this area. Financial institutions determine the most promising investment prospects, and farmers quickly access high-quality finance and services due to AI and satellite-based weather and cropping patterns intelligence that provides information on current and forthcoming cultivation cycles.
Which Region is Leading the Crop Insurance Industry?


North America holds the dominant share in the agricultural insurance market. Agriculture is a significant industry in the region, in which Canada and the USA are two exceptionally productive agricultural nations that are located in the continent's central lowlands. In North America, only 12% of the continent's total surface is suitable for agriculture. However, they produce a lot from their farms. For instance, wheat and corn are well-known products of prairie grasslands.
Monoculture, the practice of growing one crop for a long time in a particular region, poses a threat to agriculture in the tropical and subtropical regions of North America. Monoculture is a risky method of farming due to nutrient loss and the potential for crop disease. This is not the case when a variety of crops are planted on the same plot.
The governments in this region are consistently protecting production through subsidies and agricultural insurance programs. These programs boost the productivity and competitiveness of the agri-food sector in the North American region and mitigate uncertainties in agri-food activities. For instance, AgriSompo North America provides the best-in-class agricultural risk solutions through a national network of independently owned agents.
Moreover, several regions of the country such as the US and Canada are affected by severe drought conditions, which negatively impact the agri businesses. These factors are responsible for the high demand for crop insurance in this region.
Final Thoughts
Farmers use crop insurance as their primary risk management tool to recover financially from natural disasters and unpredictable market changes, pay their bankers, fertilizer suppliers, equipment providers, and landlords, and purchase their production inputs for the following season. It also gives them the confidence to make long-term investments that will improve their production efficiency. Without efficient and affordable crop insurance, catastrophic production losses would destroy the rural economy by causing a number of undesirable events including farm failures and consolidation, job losses, farm-related small business failures, financial stress on rural banks, and reduced agricultural investment.
About The Author
Sunanda Ghosh is a researcher with more than 3 years of experience. She has a passion for understanding consumer behavior and market trends, and uses her skills in innovative ways to gather and analyze data. Throughout her career, she has worked with a diverse range of global clients across various industries including technology, semiconductor, and energy. She is dedicated to providing valuable insights that can help shape a company's direction and drive success. The author can be reached at sunanda.ghosh@nextmsc.com
Share this post?