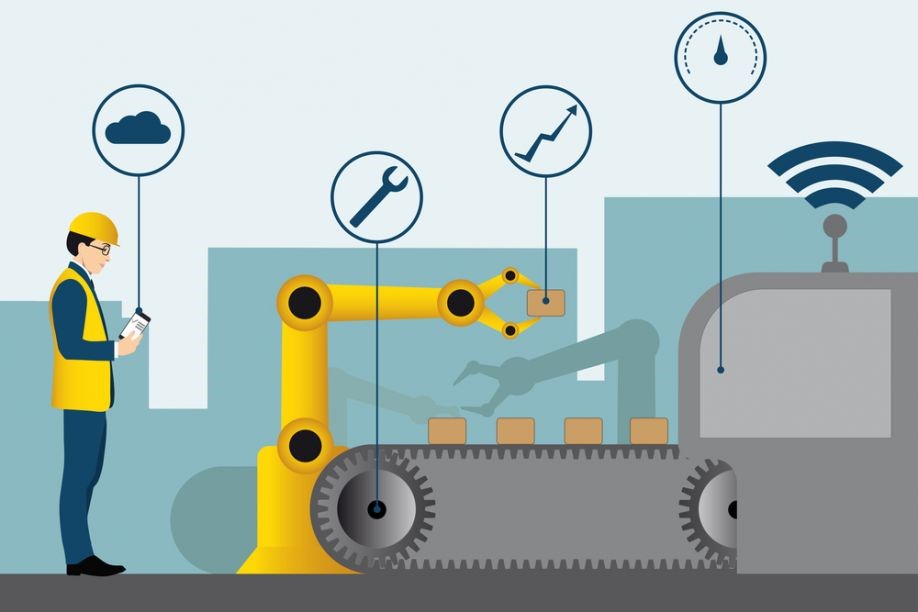 Exploring the Boom of Mobile Cobots in Manufacturing: The Future of Automation is Here
An Overview of the Mobile Cobots Market
Mobile Cobots are also known as mobile manipulators or compound robots. The mobile cobots are collaborative robots that are placed on an autonomous mobile robot. In simple terms, a mobile cobot is an intelligent, portable robot that aids humans in a shared workspace. It is a type of robot that integrates the capabilities of collaborative and mobile robots. Collaborative robots primarily replace human arms & hands, while mobile robots replace human legs & feet while moving. Thus, the mobile cobots use both hands and feet, combining two functions. Compared to most industrial robots, mobile cobots are smaller in size and therefore, these robots are appropriate for workspaces with limited space. Mobile cobots have the ability to move autonomously between several work areas, seamlessly transition from one task to the next, and transfer materials at the same time.
How do Mobile Cobots help to stay competitive?

The current production landscape is getting harder for many businesses to establish a successful path. This is mainly because of two crucial factors. On the one hand, there is an ever-growing need for skilled labor. As the baby boomers retire, they take their skills and leave the workforce. A serious lack of competent workers is expected in the upcoming years. The demanding clients can be mentioned as a second factor. They ask for immediate accessibility, even higher quality, unbiased working conditions, and lower prices. A volatile and unpredictably changing global economy is a further factor. Therefore, to counter these trends and run the business profitably businesses can adopt automation and robotics. Businesses can adopt collaborative robots that don't require large investment and safety restrictions as compared to industrial robots. Collaborative robots eliminate the restrictions of conventional robots and make manufacturing automation possible even for small businesses.
Benefits of using Mobile Cobots
Fast and easy programming
Traditional robots require knowledge and time to program actions whereas mobile cobots are much easier to program.Mobile cobots are significantly simpler to programme because of user-friendly software. They are able to learn new skills and incorporate them rapidly into a process, which could involve carrying out various tasks
Offers better use of space
Compared to most industrial robots, mobile cobots are smaller. They are a convenient solution. As a result, they are excellent for workspaces with limited space.Mobile cobots can be kept in one place and transported to different areas as needed
Safety working conditions
Mobile Cobots have built-in security safeguards that allow them to cooperate with people in the workplace. This implies in addition to having an emergency stop button, cobots can be set up to automatically stop when a person enters the space where they are operating. Mobile robots are designed with safety in mind, and as a result,they are loaded down with cameras, lasers, and other sensors that allow them to operate around people and other objects securely.
Cobots are very accurate than humans.A cobot also never diverts from its course of action and always carries out tasks with the same level of force.For instance, while tightening screws, the same pressure and tension will always be used, ensuring consistency in quality.
The primary objective of robotization is to increase process efficiency. In other words, attaining the greatest result at the lowest expense. When errors are kept to a minimum, workers have more time for other tasks, which raises productivity, and improves operating margin.
Hence, setting up and equipping a mobile cobot requires an investment, but in the long run, it saves money and results in a greater profit.
"The Future of Mobile Cobots: Revolutionizing Manufacturing and Beyond"
The future of the mobile cobot market looks bright as more and more companies turn to these innovative robots to improve efficiency and productivity in their manufacturing processes. Mobile cobots, also known as collaborative robots, are designed to work alongside human workers, assisting them in tasks such as material handling, welding, and assembly. These robots are highly adaptable and can be easily integrated into existing production lines, making them a cost-effective and versatile solution for companies looking to automate their operations. As the demand for mobile cobots continues to rise, it is expected that more advanced models will be developed, incorporating artificial intelligence and advanced sensor technology to further enhance their capabilities. In the coming years, it is expected that mobile cobots will become an integral part of many manufacturing environments, revolutionizing the way we produce goods and drive efficiency in the industry.
Market Share Analysis by Region
Mobile Cobots Market Share by Region (2021)

Source: Company Publications and NMSC Analysis
The Asia Pacific region holds the largest market share of the mobile cobots market. This is attributed to the constantly rising population in the countries of this region further boosts the demand for consumer goods, which has led to the adoption of robotics in industries. Whereas, the Europe region is expected to show a steady rise in the mobile cobots market, owing to the high adoption of robots across automotive and food & beverage industries in this region. The growing government initiatives to encourage the adoption of automation and robotics due to increased productivity and quality products, which in turn would boost the growth of the mobile cobots market in this region.
Mobile Cobots Market Competitive Landscape
There are numerous companies that are engaged in the manufacturing of mobile cobots. Leading players are fortifying their positions through a range of strategies, including the introduction of new products, partnerships, collaboration, acquisitions, and company growth.
Next Move Strategy Consulting recognizes at least 10 biggest players in the market including Universal Robots, Fanuc Corporation, Yaskawa, Kuka AG, Aethon, Staubli International AG, Festo, Teradyne Inc., Fetch Robotics Inc., and Precise Automation among others.
Source: Company Publications and NMSC Analysis
About the Author
Priyanka Paul is a highly skilled and experienced researcher, with a passion for conducting thorough and accurate research. As a researcher, she is responsible for gathering, analyzing, and interpreting data, and helping her clients to deal with complex business challenges. With a Master's degree in Commerce, she has a strong foundation in data analysis and synthesizing relevant information to support a wide range of projects. She is an avid reader and has a love for traveling and exploring new cultures. The author can be reached at priyanka.paul@nextmsc.com
Share this post?