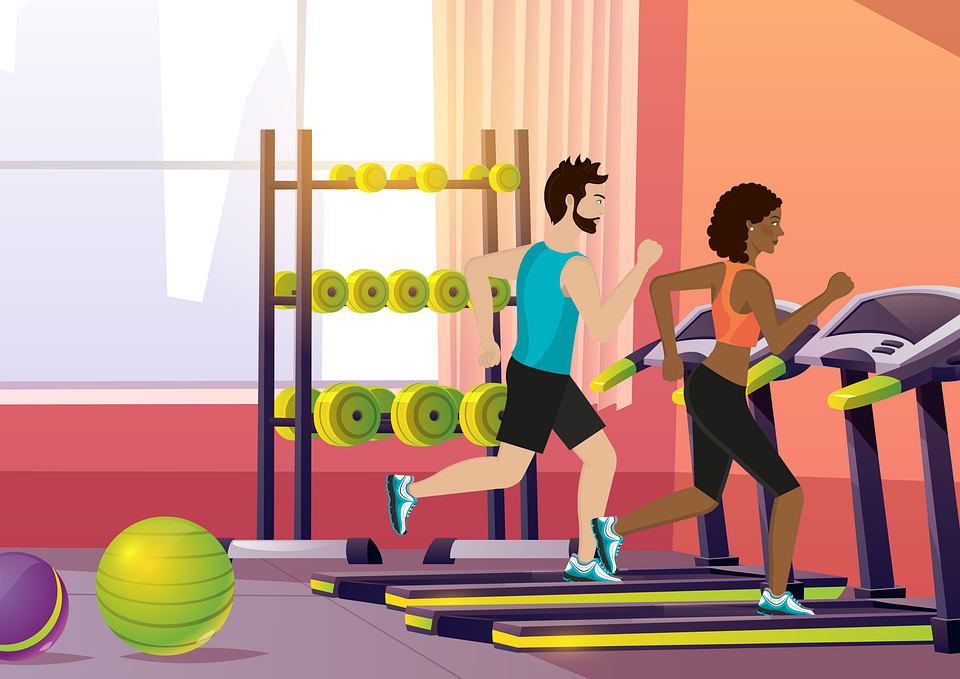 Fitness Equipment: Fitter, Healthier, Happier
Introduction
Fitness equipment is a subset of the larger sporting goods sector and comprises all machines and monitoring devices that are required for various physical exercises. These include gymnasiums and exercise, both indoor and outdoor to enhance physical strength with a wide variety of equipment such as free weights, treadmills, ellipticals, and fitness applications. Fitness equipment helps in burning excess fat and stimulating heart rate and at the same time, improving the overall health and fitness of users. It includes certain types of wearable items such as fitness trackers and smartwatches to get a better understanding of daily activities performed by users. These wearable devices help consumers to monitor walking steps, heart rate, along sleep routine to manage daily routine and make changes accordingly.
Types of Fitness Equipment
It is important to analyze the body before going for either cardiovascular training, strength training, or both as they vary for respective reasons as discussed below:
Cardiovascular Training: It refers to a workout of muscle that causes the body to consume extra oxygen to fuel exercise movements. Cardiovascular training includes bicycling, elliptical training, jogging, and rowing. These exercises are sometimes called aerobic as they focus on the heart and lungs to prevent various diseases that include atherosclerosis, heart attack, high blood pressure, and stroke.
Source: Next Move Strategy Consulting
Strength Training: It is also known as resistance training, which involves performance of physical exercises that are designed to improve strength and endurance. It is associated with lifting of weights that incorporates a variety of training techniques including calisthenics, isometrics, and plyometrics. Strength training helps to increase muscle, improve joint function, and reduce the potential of injury, coupled with increase in bone density, metabolism, and cardiac function. It also helps in improving heart and lung fitness, flexibility, and balance exercises.
Post-Pandemic Impact on Global Fitness Industry
Fitness tech trends have spread like wildfire across the fitness industry since the pandemic began. Fitness apps are specialized programs that are designed to be downloaded onto a mobile device, such as a smartphone or tablet. It specifically assists with exercise, coupled with other types of physical training, nutrition, diet, or related fitness topics. Fitness apps are part of a larger group of apps called health apps, which are available to be used at home and while away. They are part of a healthcare movement called mobile health (mHealth).
The main aim of a fitness app is to provide a user with instructions and instances of one or more types of exercise, physical activity, nutritional programs, and other fitness-related topics. It collects data on walks, runs, sleeps, calories, and heart rate. Some fitness apps connect users to a personal trainer or nutritionist to help with areas of concern while using a specific fitness routine or just generally with workouts.
According to the World Economic Forum, fitness apps grew by nearly 50% during the first half of 2020 globally. The downloads of health and fitness apps grew by 46% worldwide. India experienced the biggest rise in downloads, increasing by 156%. Moreover, the Middle East and North Africa (MENA) have seen 55% of growth, followed by Europe at 25%, Asia-Pacific at 47%, and the Americas at 21%.
Scenario of the Fitness Equipment Industry in Two Big Economies
United States is leading in the fitness industry, owing to the highest number of fitness clubs and centers, along with a rapidly rising membership by individuals. According to the Global Health & Fitness Association (IHRSA), there were 32,270 health clubs in the U.S. reported in July 2021. In the same report, the total number of health club memberships in the U.S. was recorded as 64.2 million in 2019. Americans prefer exercising on their own in the comfort of their living space with the help of fitness apps, online coaching, and virtual reality training. Prominent players in the U.S. are offering better workout options equipped with highly technological advancements for fitness freaks. According to the American College of Sports Medicine (ACSM), there are more than 4,500 health and fitness professionals ranked 43 possible trends on a scale of 1 to 10 that are most likely to be a trend in the near future. The trends include wearable technology, home exercise gyms, high-intensity interval training (HIIT), and online and on-demand classes.
China is a booming economy with vast opportunities for business expansion. As the Chinese population becomes more affluent, they are also becoming more health conscious. The fitness market in China has been developing rapidly in the past few years and witnessed accelerated growth. The industry is becoming more diversified, with personal training studios, boutique studios, and new-model gyms contributing to its rapid growth. The new-model gyms in China have adapted an asset-light model through standardization and digitization. LeFit has rapidly penetrated into 8 cities in 4 years since its establishment and has over 450 stores, presently, making it the gym with the largest number of stores in China. In addition, the Chinese fitness industry has transformed to the Internet +, smart and personalized development, coupled with increasing number of health centers, and fitness clubs. To conclude, there are 49,860 fitness clubs with the number of individuals engaged in fitness in China is nearly 68.12 million, which is higher than that in the U.S.A in terms of the absolute number of members in 2019.
Competitive Landscape
There are numerous companies that are engaged in the manufacturing of fitness equipment. There are 267 gym & exercise equipment manufacturing businesses in the U.S. alone as of 2022. Leading players are fortifying their positions through a range of strategies, including the introduction of new products, partnerships, collaboration, acquisitions, and company growth.
Next Move Strategy Consulting recognizes at least five biggest players in the market including Peloton Interactive Inc, Impulse (QINGDAO) Health Tech, Technogym S.P.A, Johnson Health Tech, and iFIT Health, and Fitness Inc.
Source: Next Move Strategy Consulting
About the Author
Shyam Gupta is a passionate and highly enthusiastic researcher with more than four years of experience. He assists clients in overcoming difficult business challenges by providing actionable insights through exhaustive research. He has been closely monitoring a number of industries, such as Consumer Electronics, Robotics, and Electric Vehicles. He has a keen interest in writing articles and uses blogs as a medium to share his thoughts. He spends his time reading and painting, when not keeping up with industry news. The author can be reached at shyam.gupta@nextmsc.com
Share this post?