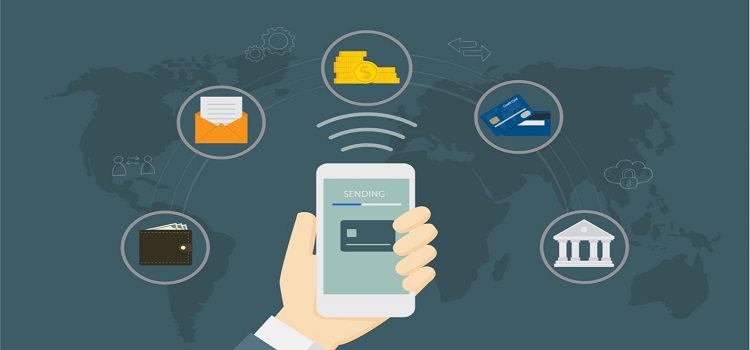 Explore how Emerging Technologies are Shaping the Mobile Payments
Introduction
In an ever-evolving digital landscape, the mobile payment industry has emerged as a dynamic force, reshaping how we conduct financial transactions. Mobile payments are made using a portable electronic device, such as a smartphone or tablet. They can also be used to send money to friends and family. Mobile payment apps are available for both Apple and Android devices, such as Apple Pay and Google Pay. These mobile payment apps make it easy and secure to pay for goods and services without the need for cash or cards. They are used by more than two billion people worldwide, and their popularity is growing rapidly.
The use of mobile payments is expected to grow, with initiatives toward the development of self-learning chatbots to deliver a human-like conversational experience. The benefits of mobile payments include reducing expenses, improving cash flow, easily integrating loyalty programs, and getting insights into actionable data. Mobile payment adoption could be improved in developed nations, such as Germany and France, which need help to ditch cash and cards.
The mobile payment industry has been rapidly evolving, driven by various advanced technologies that reshape how we carry out transactions. These technologies are making payments more convenient than before, enhancing security, expanding accessibility, and transforming the overall payment experience. Let us dive into emerging technologies one by one.
Emerging technologies influencing the mobile payment paradigm
Biometric Authentication: Biometric authentication methods, such as fingerprint recognition, facial scanning, and iris detection, have significantly bolstered mobile payment security. By linking payment credentials to unique biological traits, these methods provide strong authentication, reducing the risk of unauthorized access. Most prominent banks and fintech companies, such as J.P Morgan and Mastercard, are developing biometrics authentication for better and more secure customer experiences than before.
For example, JPMorgan Chase is testing a new way to pay for goods and services using facial recognition. The system is more secure and convenient than traditional payment methods. The biometrics checkout system is still in the pilot phase but can revolutionize how people pay for things. It is also more convenient than other methods and eliminates the need for a credit card or cash.
Also, Mastercard launched a new biometrics checkout system that allows customers to pay with their face or hand. Mastercard's biometrics checkout system is still in the pilot phase, but it could revolutionize how people pay for things. The system is more secure than traditional payment methods, as it is difficult to counterfeit a person's face or hand.
Digital Wallets: Digital wallets have revolutionized the storage and management of payment information. Platforms such as Apple Pay, Google Pay, and Samsung Pay allow users to store multiple payment methods securely and make purchases in stores, online, and within apps. These wallets streamline transactions and enhance convenience.
For example, Samsung launched a new digital wallet that merges its existing Pay and Pay+ services. The new wallet, called Samsung Wallet, allows users to store information related to their credit cards, debit cards, loyalty cards, and boarding passes. It will also support cryptocurrencies and non-fungible tokens (NFTs).
Moreover, seven banks, including Wells Fargo, Bank of America, JPMorgan Chase, and four others, are launching a new digital wallet called Wallet ID for online shopping. The wallet will store payment cards, loyalty cards, and other digital credentials in one place. It will also support biometric authentication.
Blockchain and Cryptocurrencies: Blockchain technology and cryptocurrencies are making waves in the mobile payment industry. The decentralized nature of blockchain enables security and transparency in transactions. At the same time, cryptocurrencies, such as Bitcoin and Ethereum, provide an alternative form of payment, often with reduced fees and faster cross-border transfers. Various key players are taking the initiative towards launching their crypto coins as means of payment, which will change the entire payments ecosystem globally in a few years.
For example, PayPal launched a new U.S. dollar stablecoin called PayPal Coin. PayPal Coin is backed by 1:1 USD reserves and is designed to be a more stable and secure alternative to cryptocurrencies, such as Bitcoin and Ethereum. PayPal Coin is available to users in the U.S., which will directly impact the mobile payment industry as it will work as means of payment between two parties.
In addition, MoneyGram, a leading money transfer company, announced a new cryptocurrency service, allowing customers to buy, sell, and hold cryptocurrencies through its mobile app. The company's cryptocurrency service is designed to be user-friendly, secure, and compliant, showing that cryptocurrencies are gaining mainstream acceptance.
Wearable Payment Devices: Wearable devices, including smartwatches and fitness trackers, now possess payment capabilities. Users can make payments directly from these devices, making transactions more seamless and convenient than before. For example, Curve and Digiseq partnered to bring passive wearable payments to Europe. These passive wearable payments allow users to make payments by simply tapping their wrist against a contactless payment terminal. This is a more convenient and secure way to make payments. It is currently available in the U.K. and Ireland, and is expected to be rolled out to more countries in the coming months.
Moreover, BillBox, an Indian payments and merchant ecosystem solution provider, launched TapTap, a wearable device that enables contactless payments in collaboration with NSDL Payments Bank and Visa. The wearable TapTap device simplifies payments and offers convenience to users. It is only available for Visa Platinum prepaid card users and costs USD 18 per wearable. The device allows users to tap for up to USD 60 without OTP or PIN, but any amount above that would require second-factor authentication of OTP. Users can transact up to USD 2,419 monthly with Know-Your-Customer (KYC) verification.
Voice-Activated Payments: Voice assistants, such as Siri, Google Assistant, and Alexa, are enabling voice-activated payments. Users can authorize transactions using voice commands, enhancing accessibility and offering a hands-free payment experience. For example, Amazon launched a voice-activated payment system that allows customers to pay for gas at ExxonMobil stations without touching anything. The system is currently available in the U.S., and is expected to be rolled out to more countries in the coming months.
Also, PayTalk, an Indian app, launched voice-powered transactions in collaboration with NSDL Payments Bank and Visa. The app integrates with Siri, Alexa, and Google Assistant, allowing users to add voice shortcuts, such as "Hey Siri, make a reservation on PayTalk." The popularity of voice-enabled payments is expected to rise in the coming years.
Artificial Intelligence (AI) and Machine Learning (ML): AI-powered systems analyze vast amounts of transaction data to detect and prevent fraud. Machine learning algorithms identify patterns of fraudulent behavior and can trigger alerts or block suspicious transactions in real time. For example, Worldline, a global leader in payments services, launched the Mobility Payments Suite incorporates AI and ML technologies.
This is an end-to-end solution designed to provide an enhanced, seamless, and secure payment experience for mobility operators and their customers. The Mobility Payments Suite offers a wide range of experiential enhancements to meet any customer's payment needs. It makes the payment process seamless and eliminates the friction that can be an obstacle to consumer adoption of public transport.
The new solution aims to enhance access to mobility and make the payment process more efficient and hassle-free than before. The Mobility Payments Suite is expected to help mobility operators and their customers by providing the latest, most seamless, and secure solution available today. The new solution is a path-breaking technology that revolutionizes card payments through wearable accessories.
Conclusion
In conclusion, the mobile payment industry has transformed our financial transactions, offering a convenient and secure alternative to traditional payment methods. With the widespread adoption of mobile devices and the emergence of digital wallets, biometric authentication, blockchain, wearable payment devices, voice-activated payments, and AI/ML technologies, mobile payments have become more accessible, efficient, and user-friendly than before. These advancements have enhanced security, streamlined transactions, and expanded the possibilities for seamless and convenient payments. The future of mobile payments looks promising, with continued growth and innovation expected in the coming years.
However, challenges remain across the world, particularly in terms of adoption in developed nations and addressing consumer behavior. Overall, the mobile payment industry continues to evolve and shape how we manage our finances in an increasingly digital world.
About the Author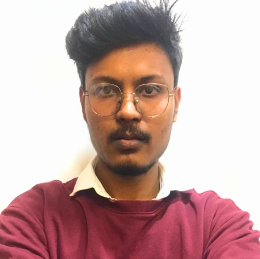 Shyam Gupta is a passionate and highly enthusiastic researcher with more than four years of experience. He assists clients in overcoming difficult business challenges by providing actionable insights through exhaustive research. He has closely monitored several industries, such as ICT & Media, Robotics, and Electric Vehicles. He has a keen interest in writing articles and uses blogs as a medium to share his thoughts. He spends his time reading and painting when not keeping up with industry news. The author can be reached at shyam.gupta@nextmsc.com
Share this post?