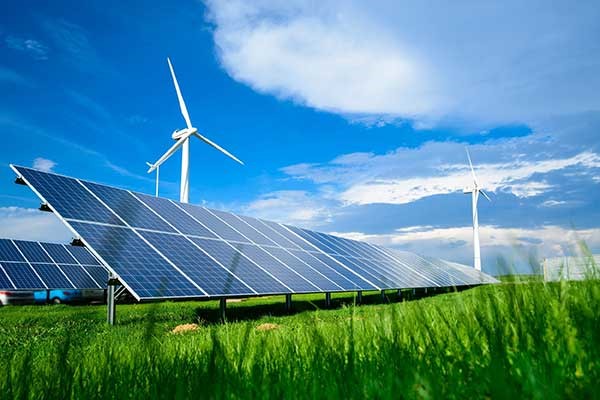 Analysis/Study/Research Of/On Renewable Energy Market
RENEWABLE ENERGY: Cleaner Energy for a Cleaner World!
Presently, there are numerous types of power sources and contemporary technology is attempting to discover new ways to harness even more alternatives in the future. While there are options available to us right now, we must choose something sustainable that can benefit the environment rather than damaging it. The worst probable effects of climate change might be mitigated by the use of renewable energy. Renewable power is growing as innovation brings down costs and starts to deliver on the promise of a clean energy future. Utilization of renewable energy is expanding at all scales, from enormous offshore wind farms to rooftop solar panels on residences that can sell power back to the grid.
RENEWABLE ENERGY MARKET SIZE
According to a market report by the Next Move Strategy Consulting, the renewable energy market value is estimated to be around USD 856.08 billion in 2021, and is expected to grow to USD 2025.94 billion by 2030, registering a CAGR of 9.6%.
Asia-Pacific is the leading region in the market with USD 38.52 billion in 2021, and is anticipated to reach USD 93.58 billion by 2030 at a CAGR of 9.9%. However, Europe will witness the most rapid growth with 7.56% CAGR and an expected market value of USD 54.94 billion in 2030.
RENEWABLE ENERGY MARKET – BY END USER
Industrial sector occupies largest share of the market and has robust applications of renewable sources of energy. A wide range of industrial activities require massive amounts of heat to carry out essential tasks that include mineral processing, metal work, agriculture activities, and food processing. Instability of fuel prices along with calls to divest from fossil fuels led companies that rely on heat generation to switch to renewables. Solar and biomass-based technologies have very considerable technical potential to meet growing energy needs of many industrial enterprises, especially small and medium-scale enterprises in developing countries in a sustainable way. Moreover, adoption of modern technology facilitated the use of geothermal energy to heat living spaces and provide heat for industrial processes. Furthermore, solar electricity is wildly applied in telecommunication, agriculture, water desalination, and building industries to operate lights, pumps, engines, fans, refrigerators, and water heaters. In addition, various technological advancements, along with promising architectural design contribute toward high installation of solar panels in large industries. Factories that generally have large flat roofs with plenty of roof space provide an ideal installation site for solar panels.
Residential sector is witnessing global recognition for the use of renewable energy, owing to which the future of the market is expected to be bright. This is attributed to increase in adoption of geothermal heat pumps in residential heating to cater to significant rise in demand for electricity. In addition, rise in government initiatives in developed and developing countries to curb carbon emissions and minimize the use of conventional fuels for generating energy have led to use of rooftop solar energy to generate electricity for household purposes. Moreover, technological advancements and upgrades in residential solar energy systems, which reduce cost of modules, are expected to drive the market during the forecast period. Governments across several nations such as the U.S., the UK, Germany, and India are planning ambitious targets to increase renewable energy share through the deployment of residential solar PV systems in the coming years. There are various other ways to power homes with clean and renewable energy sources such as solar water heating, solar air conditioning, solar oven, and rooftop solar panels. They can dramatically reduce carbon footprint on the local environment. In addition, renewable sources of energy can reduce or eliminate energy bills as well as earn tax credits and rebates. Moreover, being economical, equipping homes with renewable energy also helps combat greenhouse gas emissions and reduce collective dependence on fossil fuels, along with creating job opportunities in clean energy.
The buildings and construction sector are responsible for almost one-third of the total global energy consumption and nearly 15% of the direct CO2 emissions. Electricity consumption in building operations represents nearly 55% of global electricity consumption. Majority of total energy is used by mercantile and service buildings among all commercial building categories. Offices, schools, hospitals, lodging facilities, and food enterprises are examples of commercial energy users. An effective way of saving energy in commercial buildings is to use renewable energy instead of energy based on fossil fuels. Businesses can set up wind turbines, solar panels, and other renewable energy sources on their sites and utilize them to power their activities. These resources can supply most or even all of their energy requirements, depending on how much capacity they install and how much energy they use. The flow of thermal energy of the sun can be used through conduction, convection, and radiation. Building design influences these natural processes by impacting heating and cooling of a structure. In addition, geothermal energy is commonly used in commercial buildings in the form of heat pipes, in which the heat is extracted from the ground at normal temperatures using a device called heat pump. In addition, employing renewable energy assist companies in expanding their operations and generating more revenue than before. Customers are increasingly seeking environmentally conscious businesses and some business partners and investors may only be interested in companies that satisfy specific sustainability standards. Switching to renewables promotes' confidence of investors, supports company valuations, and improves a reputation of companies among consumers.
The Evolving Energy Business
The energy business is not just going through a period of transformation – it has already transformed. Every day we read news articles about advancements or innovations in the renewable energy sector. New enterprises are growing faster, while established giants are pouring millions of dollars into environmentally friendly projects and ventures. The pattern is the same whether it is geothermal energy, bioenergy, wind power, solar power, or any other renewable innovations: it is growing really fast.
Future Trends in Renewables-Based Energy Market
Significant increase in energy demand with rise in population, coupled with surge in investments in renewable energy projects have been witnessed in countries such as China and India. Residential and industrial sectors are expected to consume more energy during the forecast period globally. While concentrating solar power (CSP) receivers such as STAR offer some energy storage capabilities, there is a push to develop more robust energy storage systems for renewable technologies than before. Some researchers have created a new storage technology system, dubbed as "sun in a box", which can store excess energy in white-hot molten silicon. When this excess energy is needed, mounted photovoltaic cells can be actuated into a place to convert white-hot light from the silicon back into electricity. Moreover, technological advancements in solar PV manufacturing and usage of energy storage systems to solve intermittency problems are expected to provide huge opportunities for the market in the future
Major Players in Renewable Energy Market Share
The Renewable Energy market is highly competitive, with more than 50 large service providers worldwide. Leading players are strengthening their positions by using a variety of tactics, including new product releases, partnerships, collaboration, acquisitions, and business expansion.
SHARE OF MARKET PLAYERS
Next Move Strategy Consulting recognizes the biggest players in the renewable energy market with their market share. The main companies include General Electric, ABB Ltd, ACCIONA, Enel Spa, Schneider Electric, Xcel Energy Inc., Siemens Gamesa Renewable Energy, S.A., Suzlon Energy Limited, Innergex, and Tata Power.
ABOUT THE AUTHOR
Sunanda Ghosh is an interdisciplinary in natural resources background in renewable energy forecasting. Based in India, she is a secondary research associate for Next Move Strategy Consulting, also covering markets for 3-D Printing Market and AI Market.
To continue the conversation about the global renewable energy market, get in touch with Sunanda at: sunanda.ghosh@nextmsc.com
Share this post?