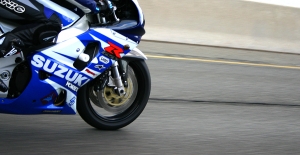 Top 5 Trends In Automotive Industry
Automotive industry is one of the most complex and alluring in the world. This industry is going through significant transformation. Due to technological advancements, the automotive industry is experiencing extreme evolution since past five years. The industry is increasingly being reliant on digital and advanced mobility technologies which is expected to shape the automotive industry in coming few years.
According to the market experts, this industry is expected to witness more changes in next decade compared to past 20 years. The automotive industry is projected to show a positive growth of 3.0% per year, and reach 114 million units by 2024. Such high growth is mainly attributed to increasing sales of vehicles across the globe, and technological advancements with respect to manufacturing the vehicles.
Top Five Trends Boosting the Automotive Industry:
1. Digitization across the industry value chain
World today is moving drastically towards digitization and automotive industry is no exception. In order to make connectivity more smooth and sophisticated across the value chain, automotive ecosystem is adopting the power to digitization.
Digitization is not only helping transformation of manufacturing process, but also is benefiting the value chain of the industry, right from product design, procurement, supply chain and productivity, along with sales and marketing activities. Digitization focuses on improving the overall production efficiency in automotive industry and based on the growing adoption of new technologies, 15-30% improvement is expected in the entire manufacturing process including the material cost, labor utilization, inventory downtime, and so on.
Growth based on digitization is mainly expected around areas such as automated warehousing, connected machines, real-time tracking of the goods in transit and improved volume forecasting. However, there are few barriers such as lack of integrated IT infrastructure that connects OEMs to the supply base, which affects the implementation of digital elements even in most of the forward thinking companies.
2. Introduction of Internet of Things in Automotive Industry
Internet of things (IoT) is transforming the manufacturing process, in order to meet the changing demands in the automotive industry. Impact of IoT is mainly seen on the key elements of the vehicles such as its design and ideation, customer satisfaction, lifecycle revenue of the product, and real-time scheduling. Internet of things makes it easier to manage the lifecycle of the product by fast-tracking the engineering and production timelines. This makes it easier for the company to deliver the product in time and improve the satisfaction level of the customer.
Implementation of IoT also helps manufacturers in modifying the design in a way to reduce the cost by distinguishing non-value components from the future designs. With this technology, a complete aftermarket service ecosystem can be generated to create new revenue pockets by collecting, analyzing and monetizing the data gathered from millions of vehicles on the road. Also, the engagement and usage information of the vehicles can be utilized by the manufacturers to offer to their customers' with targeted commercial contents and offers such as paid upgrades for designs and features. Thus, increasing potential of IoT in automotive industry is expected to provide unique growth opportunities to the manufacturers and help transform the automotive industry.
3. Artificial Intelligence and Cloud Powered Industry
Artificial intelligence is one of the common buzzwords across various sectors, automotive industry being one of them. When we think about artificial intelligence in automotive industry, the first thing that pops in our mind is self-driving cars. However, AI can do much more than just that. AI can contribute in improving functions such as connections, scheduling, and safety even in a regular car. In automotive sector, manufacturers are focusing on harnessing the power of artificial intelligence to improve safety, comfort and performance of the vehicles. With the help of artificial intelligence and deep learning, developers are improving and implementing advanced voice control systems, safety features, and infotainment systems that will help make a vehicle more easily operational and comfortable.
As the vehicles are being modified and getting advanced each day, connected vehicles need lots of data to operate well. When it comes to data, cloud platforms ensure that the data is available when it's needed. Unlike regular vehicles, AI based vehicles can do a lot more than indicate us with oil, battery or engine conditions. AI and cloud platforms monitors the sensors and detects a problem before they affect the vehicle in any way. As AI demonstrates numerous benefits across the automotive industry, various companies are strategically collaborating with IT giants to develop and implement advanced technologies in their vehicles. For instance, in 2018 Volkswagen partnered with Microsoft to design and transform its existing operations into digital service driven business. Such activities focus mainly improving customer experience, enhance manufacturing capabilities and increase technological expertise.
4. 3D Printing
Recent advances in 3D printing world has opened new doors for the automotive industry. This technology has enabled development of new, more robust, lights, stronger, and safe products at a lower cost. It was recorded that in the year 2015, out of the total additive manufacturing expenditure, automotive industry accounted for around 16% and this number of gradually growing with time as 3D printing is positively penetrating in the industry. Manufacturers' now-a-days use 3D printing mainly for rapid prototyping purposes, however technical benefits are propelling companies to enhance its usage for product innovation as well as for direct manufacturing purposes.
According to the research studies, 3D printing in automotive industry is expected to generate a revenue of around $1.1 billion by the end of 2019. This huge market size is mainly due to increasing developing of innovative platforms. For instance, in September 2018 HP launched its new commercial 3D printing platform called Metal Jet which is expected to revolutionize the automotive industry. These and many such activities are fueling adoption of 3D printing in automotive industry.
5. Changing consumer behavior
Traditionally, buying and selling a vehicle was seller's game. All the power was in the selling hand, however that is not the case anymore. Vehicles are now-a-days manufactured based on customer requirement. As the purchasing power of people across the globe is changing, and customer is being more techno-savy, demand for advanced and low cost and high-tech vehicles is rapidly increasing worldwide. Consumer behavior and usage pattern is the major factor that drives the evolving automotive industry.
Currently, based on the variation in fuel prices and growing environmental awareness, consumer preference has moved towards electric cars. This preference has led to development of infrastructure like charging stations. Furthermore, with digital transformation, customer increasingly demands an integrated tech environment that helps connect all their devices over the internet of things (IoT) and provides a smooth user experience across devices including smart phones, tablets, notebooks, and on-board vehicle infotainment systems.
As the technology advances and the demand increase, automotive industry is expected to experience a drastic change. The growth and the development in this industry is unstoppable. However, increasing pollution and environmental awareness could have some impact on this growth in the future.
Share this post?