The Global Anesthesia Monitoring Devices Market size is estimated to be USD 1.29 billion in 2019 and is predicted to reach USD 2.63 million by 2030 with a CAGR of 6.4% from 2020-2030. Anesthesia monitoring devices are used to check patient's response towards anesthesia during surgeries. Anesthesia can be monitored by measuring the parameters such as oxygenation, circulation, ventilation, and temperature. The requirement of these devices depend upon the type of surgery being performed and it differs in every case. The administration and monitoring of anesthesia for surgical procedures is a complex skill that requires extensive knowledge and practice. Anesthesia monitoring devices help the anesthetics to monitor the dose of anesthesia and proper monitoring of the patient reduces the risks involved in anesthesia and surgery.
In past few years, there have been significant advancements in the clinical monitoring technology and clinical practice development. The introduction of various new monitoring techniques, such as monitoring the depth of anesthesia, goal-directed fluid therapy, advanced neurological monitoring, improved alarm system, and the technological advancements in the objective pain assessment, are some of the advancements that have developed new opportunities for the players in the global anesthesia monitoring devices market.
Market Dynamics and Trends
With increasing geriatric population and patient pool, and growing prevalence of chronic diseases, the demand for surgical procedures is gradually increasing. According to the American Society of Metabolic and Bariatric Surgery, the number of bariatric surgeries increased from 193,000 in 2011 to 228,000 in 2017 in the US. With this growth in number of surgeries, the demand for anesthesia monitoring devices also increased simultaneously. Additionally, technological advancements also play a vital role in the growth of the Anesthesia Monitoring Devices market. However, side-effects such as cognitive disturbance and post-surgery delirium related to anesthesia, in elderly patients raise concern amongst patients. Also, adoption of conventional techniques, and high cost of novel devices, are some of the factors that are likely to restrain the growth of this market.
Various established and emerging players in the anesthesia monitoring devices market are targeting on receiving funding for development of new technology and innovative devices. Companies are developing new models of integrated systems which have new ventilation modes and most manufacturers are trying to increase the similarities between their ventilator and anesthesia monitor interfaces. Moreover, players such as Mindray and NeuroWave are focusing on strategies such as agreements and collaborations, product development and launches and geographic expansions to maintain their position in the market.
Market Segmentations and Scope of the Study:
The global Anesthesia Monitoring Devices market share is analyzed on the basis of product, end users and geography. On the basis of product, the market is segmented into advanced anesthesia monitors, basic anesthesia monitors, integrated anesthesia workstations, and other products. The end user segment is further segmented into hospitals and clinics, ambulatory surgery centers and other end users. The geographical segmentation covers North America, Europe, Asia Pacific, and Rest of the World.
Competitive Landscape
Comprehensive competitive analysis and profiles of major market players such as GE Healthcare, Philips Healthcare, Draegerwerk AG & Co. KGaA, Nihon Kohden Corporation, Mindray Medical International Limited, Masimo, Infinium Medical, Fukuda Denshi Co. Ltd. Schiller AG, and Medtronic plc. is also provided in this report.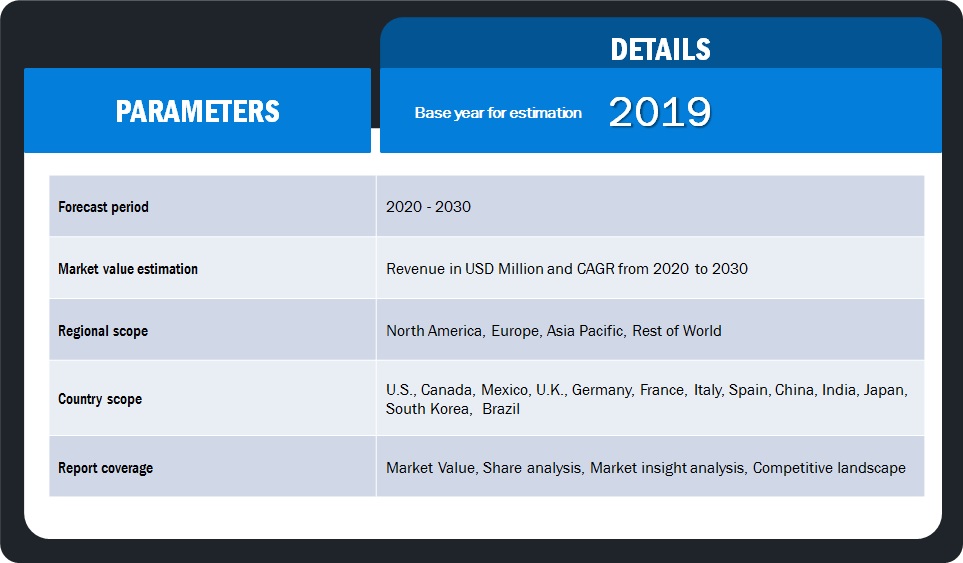 KEY MARKET SEGMENTS:
Global Anesthesia Monitoring Devices Market– By Product

Advanced Anesthesia Monitors
Anesthesia Gas Monitors
Depth of Anesthesia Monitors
Standalone Capnography Monitors
MRI Compatible Anesthesia Monitor

Basic Anesthesia Monitors
Integrated Anesthesia Workstations
Other

Global Anesthesia Monitoring Devices Market – By End User

Hospitals and Clinics
Ambulatory Surgery Centres
Other End Users

Global Anesthesia Monitoring Devices Market – By Geography

North America
Europe

Germany
France
UK
Rest of Europe

Asia-Pacific

Japan
China
India
Rest of APAC

RoW

Latin America
Middle East
Africa