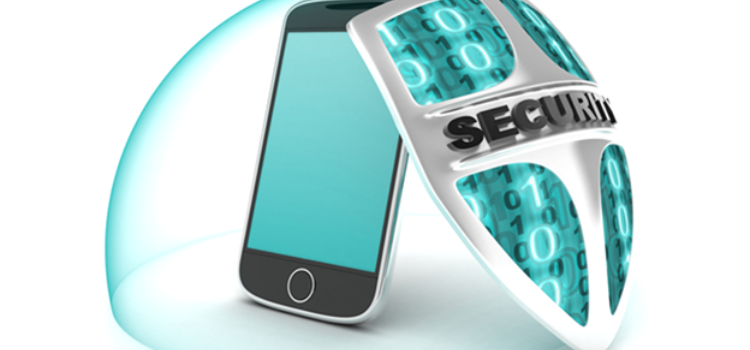 Why Mobile Phone User Needs Insurance?
Introduction
Mobile phone insurance is a type of insurance policy that helps in protecting a user's smartphone from accidental damage, theft, and other types of loss. It typically covers repair or replacement costs, and may also include additional benefits such as technical support and data recovery.
Mobile phone insurance is also offered by third-party providers, which provides an extra cost over the product's purchase price and immediate replacement of a new phone. MPI, sometimes known as service contract offers component fix repair services for phones sold by retailers and service providers.
MPI is different from mobile phone warranty, they only cover the device against defects, but mobile phone insurance covers any damage that results from an accident or unforeseen incidents. The damages and risks covered under the mobile phone insurance policies are both internal and external parts damages due to water leakage, hardware failure, screen damage, loss of device, theft, house break-in, and burglary.
Types of Mobile Phone Insurance
There are several different types of mobile phone insurance policies available, each with its own set of features and coverage options. Some common types of mobile phone insurance include:
Physical damage: Mobile phones are extremely vulnerable to physical and technical damage such as cracked casings and excessive dirt & dust, which can harm the Printed Circuit Board (PCB) and its coverages. Thus, users may suffer significant losses as a result of such damages, which is likely to drive the demand for mobile phone insurance. Hence, users are opting for mobile phone insurance as insurance companies provide cost-effective plans so that users can avoid paying huge sums for maintenance and repair.
Internal component failure: Mobile phones are more prone to electronic damages which can be caused by overcharging, voltage fluctuations, and others. Mobile phone insurance companies offer protection against the gradual deterioration of electronic coverages, parts, and accessories such as speakers, cameras, audio jacks, motherboards, batteries, and others. Internal component failure can result in high repair costs and loss of data therefore customers opt for MPI.
Theft & loss protection: MPI protects against theft and loss in several ways. First and foremost, the insurance policy may cover the cost to repair or replace a customer's phone if it is stolen or lost. In terms of protecting against theft specifically, some insurance policies may offer additional features such as theft protection services or assistance with recovering a stolen phone.
Virus & data protection: Premium smartphones are commonly infected by malware, and in most cases, the users are not aware that their device is being infected by a virus. Also, the increasing use of digital transaction by phone have opted users to take mobile phone insurance due to the rising cyber-attack by hackers. Thus, growing cyber-attacks from hackers to steal personal information or fake transaction of money increases the demand for mobile phone insurance.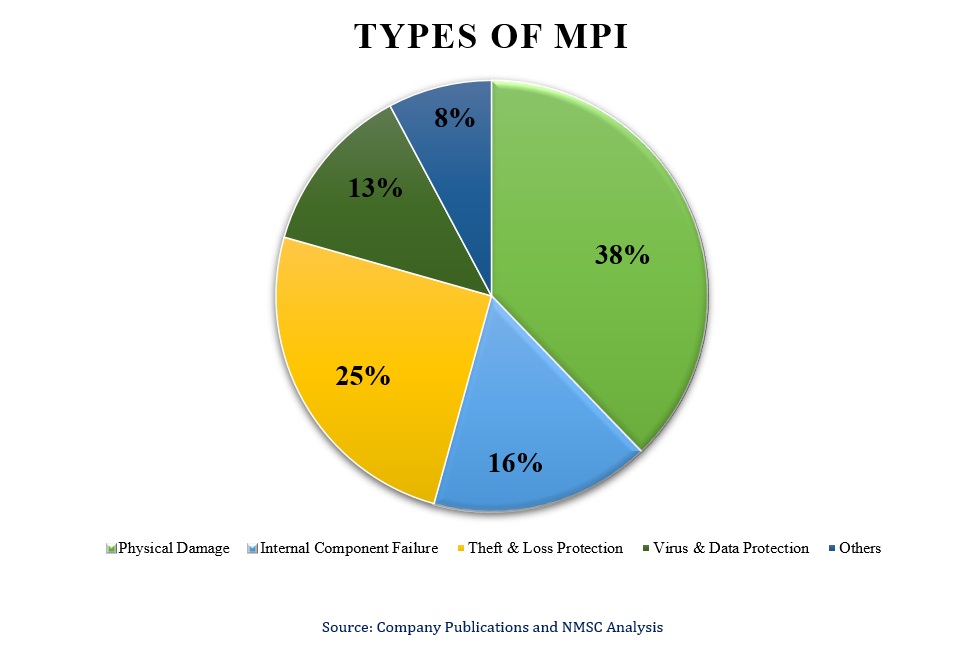 What are the ongoing trends in MPI market?
1. Surge in adoption of smartphones across the globe
The increasing use of smartphones by consumers to store private information and conduct online transactions has increased the need for the protection of mobile devices from physical & technological harm, leading to a growing awareness of the need for mobile insurance worldwide.
Smartphones have a delicate display that is easily damaged within a short period of time after purchase, resulting in the need for mobile phone insurance among consumers. Also, the increasing costs of smartphones due to their more advanced features, such as storage capacity, battery backup, and HD camera quality, are also motivating consumers to purchase mobile phone insurance policies.
2. Rising incidents of accidental damage and phone thefts across the world
The rising cases of incidents of accidental damage, phone thefts, virus infections, and device malfunctions increase the demand for mobile phone insurance. With a growing number of mechanical breakdowns, accidental damage of phones, malicious & liquid damage, theft, and unauthorized use, insurance companies have the opportunity to invest and develop newly refurbished phones that have limited proliferation, high coverage, and provide financial security.
Over the past few years, there has been an increase in the number of incidents involving unintentional handling, damage, and loss protection, which has resulted in a growing demand for mobile phone insurance. According to the Federal Trade Commission (FTC), identity fraud incidents in 2020 increased by over 45%, resulting in huge financial losses for American citizens, which in turn led to the growth of the market.
3. Rising initiatives by various mobile insurance companies
The surging initiatives by global mobile insurance companies, including Apple Inc, American International Group Inc. (AIG), and Amtrust, to develop new plans and ideas for customers in turn boosts the growth of the market. For instance, in October 2022, Apple, introduced AppleCare+, which offers a one-year warranty and 90 days of technical support, with the option to purchase extended-term service plans.
Moreover, the growing partnership between mobile phone insurance companies and manufactures of mobile phones to increase their market presence and dominance across the world contributes to the growth of the market. Additionally, AmTrust and Servify announced a partnership in November 2020, which outlined the launch of a Device Protection Program for retailers, carriers, and original equipment manufacturers. It offered services such as accidental damage protection, extended warranties, a wide range of subscription pricing options, coverage options, an extensive device catalog, and accurate device assessment for mobile phones and other devices.
Latest Development and Advancements in MPI
There are several new advancements and developments in the field of mobile phone insurance are:
Coverage for software issues: Coverage for software issues refers to protection against problems with the software on mobile phones, such as malware and viruses. Some mobile phone insurance policies now offer this type of coverage in addition to protection against hardware-related issues.
Remote device management: Remote device management is a service offered by some mobile phone insurance providers that allow to remotely control certain functions of the customer's phone if it is lost or stolen. This can be useful for the insuree who wants to protect personal information and prevent unauthorized access to the device.
Virtual assistant integration: Virtual assistant integration is a feature offered by some mobile phone insurance providers that allow a customer to use voice commands to interact with a virtual assistant through the insurance provider's app. This can be useful for a variety of tasks, such as filing a claim, tracking the status of the claim, and getting assistance with other aspects of policy.
Broader international coverage: Some insurance policies offers broader international coverage, allowing customers to use their phones while traveling abroad without worrying about unexpected costs.
Regional Analysis
According to Next Move Strategy Consulting Asia Pacific is leading the MPI with a contribution of 42% in the global industry. This is due to the rising cases of mobile theft in the countries along with the surging adoption of both premium and budget smartphones in the region. In addition, the presence of mobile phones companies such as Samsung, LG, Realme, Vivo, and Oppo that provide insurance while buying cell phones in turn drives the growth of the market.
While North America is witnessing the fastest-growing region in terms of the mobile phone insurance industry with a contribution of 30% of the total share. This is attributed to the presence of big giants in this region, which includes Apple Inc, Amtrust, Asurion Group Inc, and Assurant Inc. These companies are extensively introducing affordable and advanced protection policies for the customers. For instance, in September 2022, Assurant Inc. announced a multiyear extension of its long-standing partnership with T-Mobile to provide comprehensive mobile device protection solutions.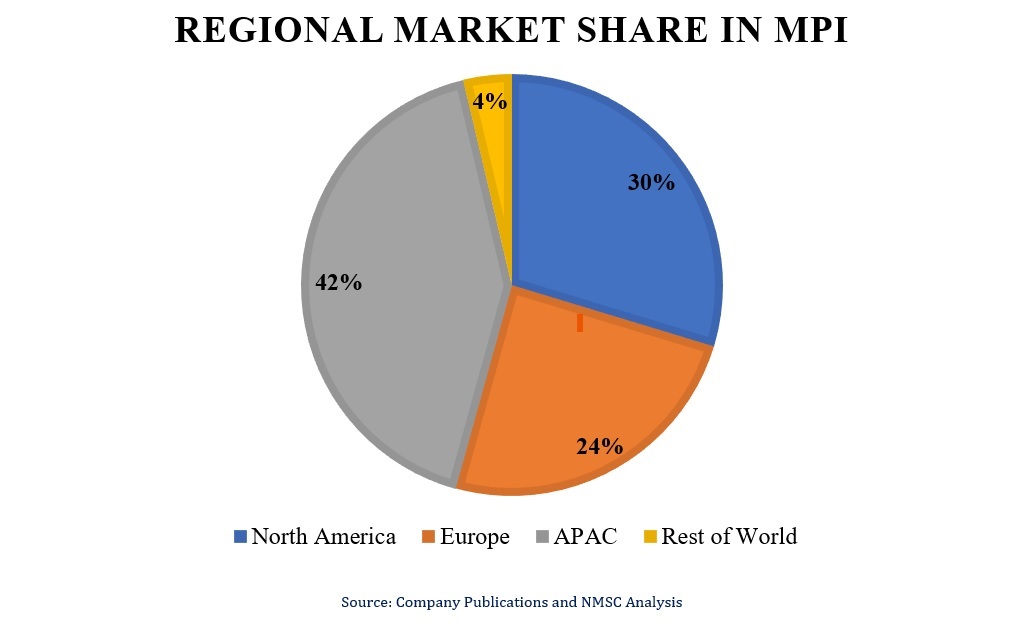 Competitive Landscape
There are numerous companies that are engaged in providing mobile phone insurance. Some of the leading players are fortifying their positions through a range of strategies, including the introduction of new products, partnerships, collaboration, acquisitions, and others.
Next Move Strategy Consulting recognizes top five market players in the field of mobile phone insurance. They are Apple Inc., Singtel, Assurant Inc, Asurion Group Inc, CHUBB and others.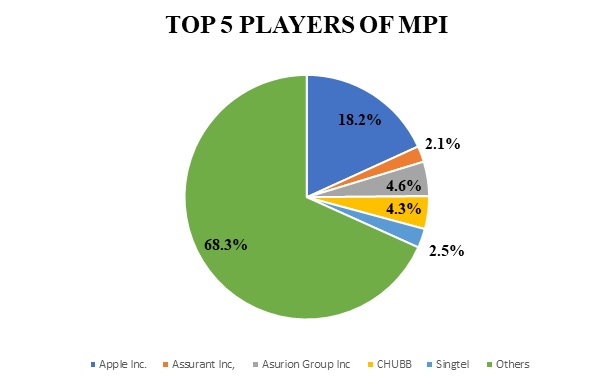 Conclusion
Mobile phone insurance can be a valuable investment for some individuals, depending on their circumstances and preferences. It provides protection and financial coverage in case of accidental damage, loss, or theft of their mobile phones. For those who heavily rely on their mobile phones for work, communication, or entertainment, having insurance can provide peace of mind and assurance that they can replace their device quickly in case of any mishap. Moreover, the continuous advancement of technologies in mobile insurance, such as artificial intelligence that delivers human-like interactions and cost-efficient features, makes it possible for customers to interact with complex insurance processes and technologies more easily. In the upcoming years, the market is expected to be characterized by ample opportunities resulting from this factor.
About the Author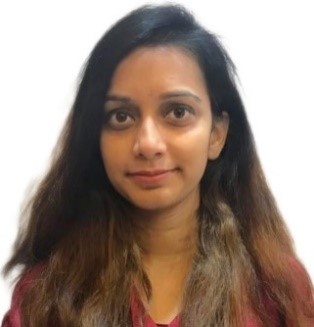 Sikha Haritwal is a researcher with more than 3 years of experience. She has been keeping a close eye on several industry verticals, including drugs and pharmaceuticals, personal care products, and consumer electronics. She has avid interest in writing news articles and hopes to use blogs as a platform to share her knowledge with others. When she is not following industry updates and trends, she spends her time reading, writing poetry, cooking, and photography. The author can be reached at sikha.haritwal@nextmsc.com.
Share this post?