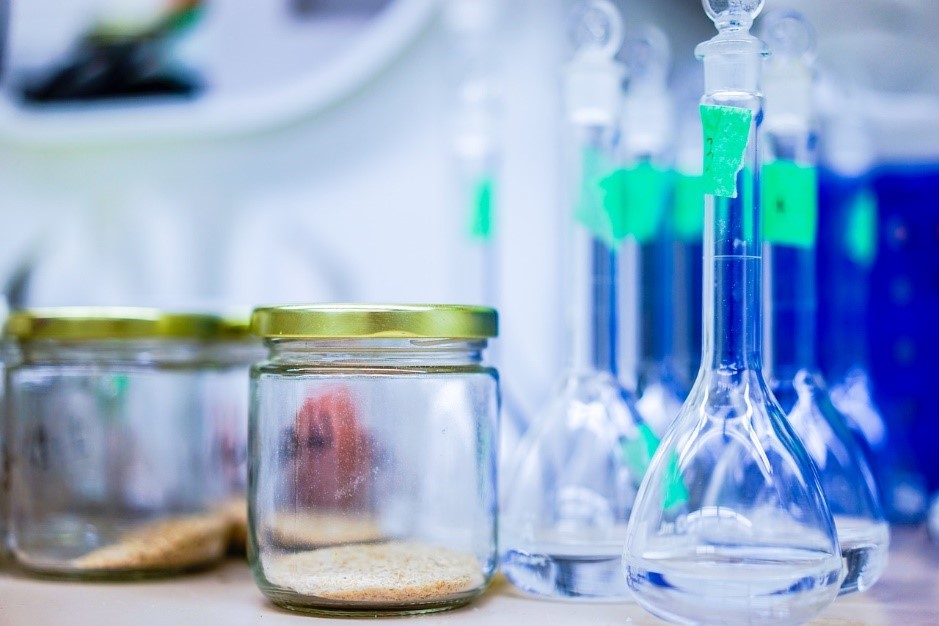 Top 5 Trends in Chemical Industry
The chemical industry has experienced rapid transformation in the last couple of years. It underwent a stage of technological disruption, which introduced new opportunities and hurdles. The rate of innovations in chemical processing has skyrocketed, aiding firms to boost their business performance.
The ongoing pandemic has created more complexities and problems for the companies in this industry. Chemical companies are navigating through the uncertainties and re-evaluating their business models and supply chains with a focus on the management of risk.
To shift strategically from the contemporary operations, a new mindset has to be incorporated by the manufacturers.
Rapid globalization has opened doors for new market players to emerge with innovative concepts, processes and business models. Focus has also shifted on employing alternative energy sources and improving substitute production technologies.
The chemical industry supplies valuable raw materials to various sectors. Its distinct set of more than 100,000 products includes application-driven chemicals, petrochemicals, solvents, polymers, etc. According to the reports published by Next Move Strategy Consulting, the Global Chemical Distribution Market size was estimated to be USD 228.33 billion in 2019 and is predicted to reach USD 374.47 billion by 2030 with a CAGR of 4.6% from 2020-2030.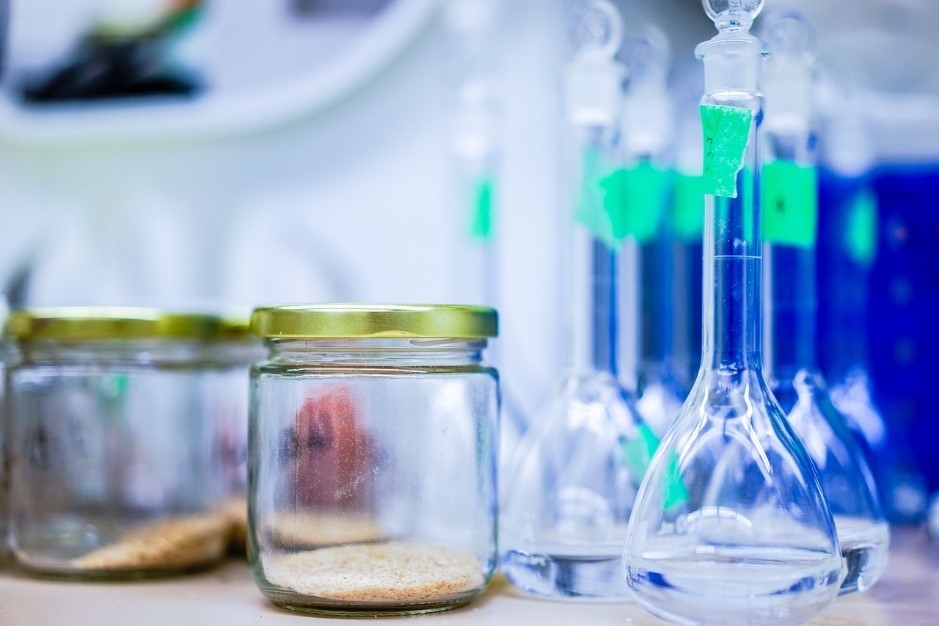 Upcoming Chemical Industry Trends
Internet of Things (IoT) Solutions
The recent years have witnessed a rapid demand for the Internet of Things technology in the chemical industry. The main reasons being- to address the risk linked with industrial activities and for augmented chemical production. By uniting human skills, real-time information and machine intelligence, IoT will result in streamlined and cost-effective production processes. IoT framework will also help in recording real-time data associated with storage capacity, product quality, an asset's state and performance, worker safety, and production costs.
Such advanced capability, along with sophisticated algorithms, can be further used to predict, simulate, and suggest maintenance requirements for the assets. This benefit will increase the lifespan of the asset, optimize uptime, and enhance operational performance. Furthermore, industrialization in many nations is pushing the need to accommodate IoT arrangements. Some influential players in the industry have already become the early adopters of IoT.
Cyber Security
High connectivity has increased cyber-related vulnerabilities. Businesses now are compelled to carry out security measures by providing supervision and training to technical specialists and plant operators. Hackers can easily target control system equipped with internet connectivity, in the absence of a secure firewall application. A cyber-attack can cause production and component damage, resulting in ruining a company's reputation. Cyber-attacks may also cause some severe compliance breaches.
According to the latest report published by Next Move Strategy Consulting, the Global Cyber Security Market size was valued at USD 163.53 billion in 2019 and is predicted to reach USD 430.46 billion by 2030, with a CAGR of 9.1% from 2020-2030. Some of the key players in the cyber security market are FireEye, IBM Corporation, Dell Technologies, Symantec Corporation, Fortinet, Intel Security and Rapid7.
Green Chemistry
Green chemistry or sustainable chemistry focuses on planning such processes and products that reduce or eradicate the application or production of dangerous materials. This initiative is pushing chemical manufacturers to review their business strategies. Environmental degradation has prompted different agencies to set stringent environmental regulations. Firms and companies are now prioritizing ecosystem friendliness and sustainability. In order to achieve the objective of green chemistry, Waste-to-energy (WtE) technology is being used, which reduces the municipal trash and produces electricity from the waste. As per the latest report published by Next Move Strategy Consulting, the Global Waste to Energy Market size was estimated to be USD 19.33 billion in 2019 and is predicted to reach USD 35.94 billion by 2030 with a CAGR of 5.8% from 2020-2030. The aim of sustainable chemistry is to reduce negative environmental impact and conserve the natural resources for the next generation.
Nanotechnology
Nanotechnology is closely connected with the chemical industry. Numerous polymers produced within the chemical industry come under the realm of nanotechnology. This technology is helping in the integration of chemistry, materials science and even biology, to produce new and undiscovered traits. MIT is one of the best institutions worldwide, which is presently operating on nanotechnology for the chemical industry. According to the reports published by Next Move Strategy Consulting, the Global Nanotechnology Market size was valued at USD 1.15 billion in 2019 and is predicted to reach USD 3.31 billion by 2030, with a CAGR of 10.1% from 2020-2030. Europe, the US and East Asia are leading in the segment of nanotechnology.
Mobile Applications
To stay competitive in the market, the chemical industry has also started accepting mobile solutions. This has modified the working atmosphere of the chemical companies. By using mobile technologies, companies have improved the working technique of the sales, supply chain, and procurement department. Mobile technologies are maintaining the connection between the four M's of business: Machinery, Material, Manpower, and Market. Mobile applications also improve asset management. Enterprises should integrate mobile solutions according to the business requirement. Implementing mobile solutions in the chemical industry will bring benefits like a faster response, assets tracking, enhanced business applications and collaboration.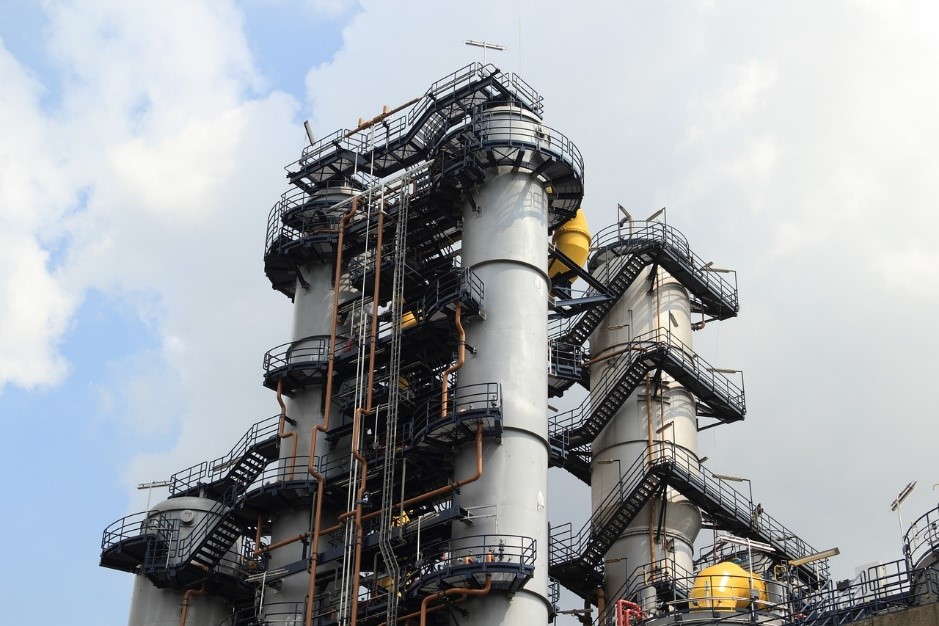 Wrapping Up
The chemical industry, like all other industries, has to keep up with the latest innovations and advancements. Traditional businesses that fail to adapt start losing their share of the market. The confluence of the trends mentioned above can provide precise guidance to the corporations in formulating their strategies as per the needs of the industry. The early adopters of these developments will have a competitive advantage over their competitors. More players are entering the market and catering to the specific demands and needs of customers.
Outdated business models are failing to withstand the swiftly changing market conditions. For this, it is important to keep a close watch on the opponents. However, chemical corporations have to work harder in connection with sustainability and prioritize environmental problems as the world's population is increasing drastically and the pressure on the planet's reserves is mounting.
(Keywords: Chemical Industry Trends, Next Move Strategy Consulting, Internet of Things solutions, Cyber Security in chemical industry, Cyber vulnerabilities, Green Chemistry, Sustainable chemistry, Environmental degradation, Environmental regulations, Waste-to-energy, Nanotechnology, Mobile technologies)
Share this post?